WoW
May 26, 2023 10:00 am CT
Easy ways to earn your Trading Post currency in May to get the Savage Green Battle Turtle and Pippin!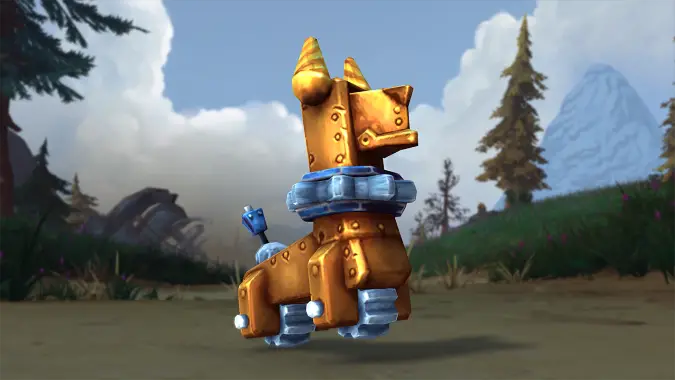 The lovely month of May is almost over, so if you want any of the current batch of rewards from Dragonflight's favorite new feature the Trading Post, you need to hustle to complete enough activities to earn the Savage Green Battle Turtle mount in the next few days. For those players who are scrambling at the last minute, we've assembled a list of activities that are on the easier side to complete — and many can be done even without Dragonflight.
As a reminder, you need 1000 points from a variety of activities to unlock the Savage Green Battle Turtle mount. Doing so will also max out your Trader's Tenders for the month — you get 500 just for logging in while subbed, and an additional 100 for every 200 points you earn in the Traveler's Log (look in your Adventure Guide to find this month's list of activities). In addition, if you haven't collected it yet there is a one-time bonus 500 Trader's Tenders for purchasing Dragonflight. If there's an item you want to purchase but don't have enough Tenders to acquire after buying everything else, remember that you can save an item until the next month by speaking with the vendors.
Also remember that the activities can be completed on multiple characters. If the criteria involves multiple runs of a dungeon or raid, you can spread that out across all your characters instead of focusing on just one.
The most efficient path for point acquisition is questing:
Complete 30 Quests for 200 points is extremely simple to complete. Since the game uses quests as a tracking system for other activities such as rare spawns you will probably complete this by playing the game and working on the other activities.
Complete 15 World Quests for 150 points, which can be any done for any expansion not just Dragonflight.
Earn 4000 Reputation Throughout the Dragon Isles for 150 points. This is easy, but rather slow. If you're just starting out in Dragon Isles this may take awhile, but as long as you're questing you'll be earning the reputation you need for this — be sure to participate in events like the Grand Hunts and Community Feasts — even though the latter won't count towards any points this month, they will get you a lot of reputation (and experience if you're still leveling).
Complete 5 Grand Hunts with the Maruuk Centaur for 150 points. While these can be a little slow to complete — especially if no one is around — they're useful if you're leveling or also trying to gain the reputation you need.
Raids and dungeons give big points, and aren't necessarily difficult:
Defeat 25 Raid Bosses for 250 points. This is the big ticket activity for the month, and it's not as hard as it sounds because it doesn't have to be a current raid or one wherein the creatures inside give experience when killed. As a result you can take any level 60+ character and farm pre-Legion raids — Legion starts to show an increase in difficulty that may make it take longer if you're not yet 70 — for whatever reason, be it transmog, pets, or mounts or just to get the points.
Defeat 50 Dungeon Bosses for 200 points could be a good one if you're leveling via dungeons, as you can't "easy mode" this activity by having a high-level toon run roughshod over old dungeons. Timewalking also does not count for this, even if you're using it to level during the Turbulent Timeways event. Still, if you regularly hit level-appropriate dungeons, those dungeon bosses will add up over the month.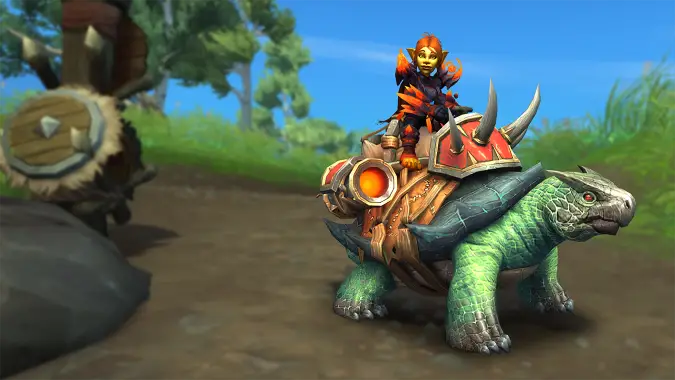 Spring into action with this time-limited activity
Holidays and holiday-themed activities continue to be easy sources for points — but many are only available for a limited time during the month. Most of the month's holidays have already come and gone, but there's still one chance for holiday-related points.
The final holiday of the month is the Glowcap Festival which takes place in Sporeggar tomorrow, May 27. The criteria is a little enigmatic right now as it states Witness the Rise and Fall of Fshoo for 100 points. It is unknown if that means you simply need to heal Fshoo once with a mushroom, or if you need to stick around for the entire event. Regardless, it's a great opportunity to gain Sporeggar reputation and work on the Diplomat achievement, too.
These aren't the only activities you can complete for the Trading Post so make sure you check out the Adventure Guide in-game for more options on your path to 1000 points.
Originally published March 17, 2023. Updated May 26, 2023.