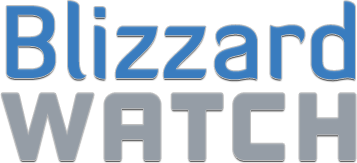 BlizzCaps
—
Give me some sugar, little honey bee
After the selfie cam was introduced, the concept of slacktivism was sure to make its way into Azeroth. Today's submitter writes, "
Leiland
of Gilneas is taking part in the beehive challenge to raise awareness for undeath. It's a fun and only somewhat painful way of showing your support! #BeehiveChallenge" I know of a few Hordies who would be more than happy to raise the Alliance's knowledge of undeath through more personal means, but if you'd rather stick your head in a beehive, be my guest.
Want to see your picture here on BlizzCaps? Send your screenshots to
[email protected]
BlizzCaps: Now hiring someone to clean up the war table in
Dragon Age: Inquisition
so you can actually see new missions.
Comments are for the entire gallery, not individual slides.
Join the Discussion
Blizzard Watch is a safe space for all readers. By leaving comments on this site you agree to follow our  commenting and community guidelines.