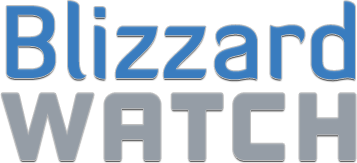 BlizzCaps
—
We've got nothing better to do than watch TV and have a couple of brews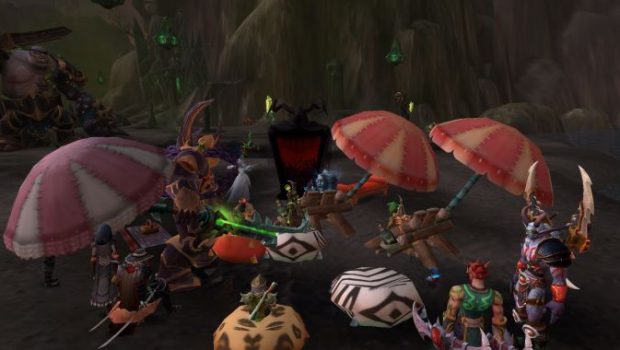 "On any random night, guild chat can be a gold mine of inspiration for BlizzCaps," writes submitter Gimmlette of Spectacular Death on Llane (US-A). "This one night was no exception. A guild member on the Broken Shore pulled a few too many demons and, after the obligatory, 'Ooops. That didn't go well. I got eaten,' the conversation turned to what demons actually eat. Well, that's easy. Probably the spiciest food; the stuff we would describe as turning the inside of our mouths into an orifice of hell. Then, someone asked, 'If demons watched TV, what would they watch?'
'They all want to watch
Dr. Quinn, Medicine Woman
.'
'Nah. It's got to be
Supernatural
.'
'I think telenovelas would be high on the list.'
'What about
Leave It to Beaver
; you know, to get a feel for the civilization they want to exterminate?'
'Seriously.
Barney
.'
'Probably
Pee-Wee's Playhouse
.'
'What about the old Time-Life series,
Ancient Aliens
?'
'Actually, they watch Martha Stewart and probably tape the shows with Snoop Dogg to watch later.'
'I'm thinking the
Sharknado
movies.'
So they don't watch
Baywatch
?
'Oh no. David Hasselhoff frightens them for some unspecific reason and they really don't watch
Walker, Texas Ranger
. Chuck Norris gives them nightmares.'
There you have it. Our opinions on what demons would watch on TV. Now, hand me the popcorn. There's a Dev Q&A upcoming."
Want to see your picture here on BlizzCaps? Well, why not? Email your screenshots to
[email protected]
, or tweet it with the hashtag #blizzcaps, and we'll check it out. We prefer pictures with names turned off, and if you don't want your screenshot to get caught in our spam folder, please use the word "BlizzCaps" somewhere in the email.
Comments are for the entire gallery, not individual slides.
Join the Discussion
Blizzard Watch is a safe space for all readers. By leaving comments on this site you agree to follow our  commenting and community guidelines.