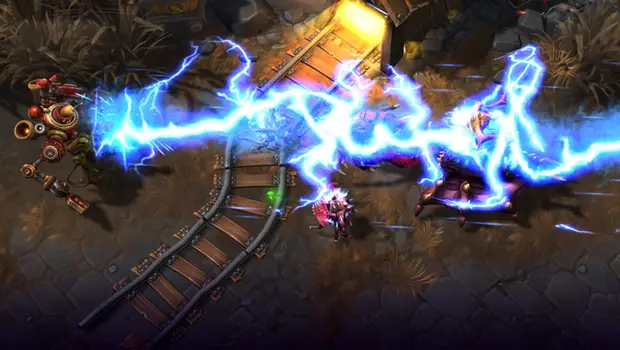 Heroes of the Storm: Gazlowe Skins
Gazlowe is a Specialist from the Warcraft franchise. If you're new to Heroes of the Storm, consider checking out our guide to the Specialist role. You might also want to check our general Heroes of the Storm guide which includes all of our Heroes walkthroughs, tutorials, features, and news coverage.
You can click on the images below to see Gazlowe's skin options in a higher resolution.
Table of Contents
Boss of Ratchet Gazlowe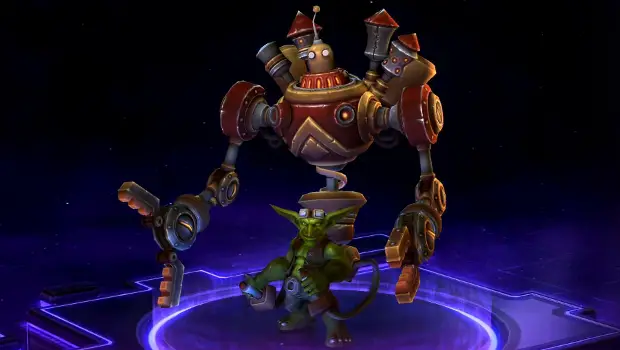 Few would consider the diminutive Gazlowe a fighter, but what he lacks in height, he more than makes up in mechanical know-how. Besides, you don't get to be boss of a "boom"-town like Ratchet just because you have a charming personality, if you know what I mean.
Base Skin
Palette Options: Red, blue, green
Price: 4,000g / $6.49 / 5.49€
Master Gazlowe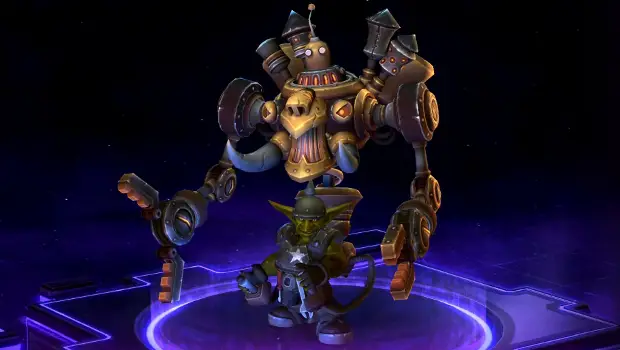 A wise man once said, "If it ain't broke, don't fix it." Gazlowe has never heard of this man… and if he had, he might punch him in the gut for saying stuff like that.
Additional Features: None
Palette Options: Gold, green, brown
Price: 10,000g (requires Hero Level 10)
Big Top Gazlowe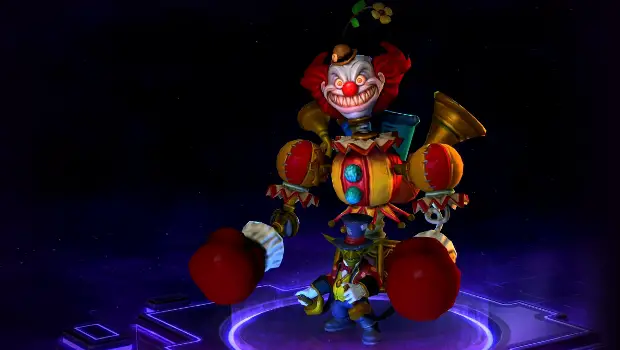 So they think Gazlowe and Gallywix's Splendiferous Extravaganza has lost its edge, huh? Yeah, well… I got a new act in mind… This one'll knock 'em dead. Guaranteed.
Additional Features: Themed abilities
Palette Options: Red, green, blue
Price: $9.99 / 8.99€
Mad Martian Gazlowe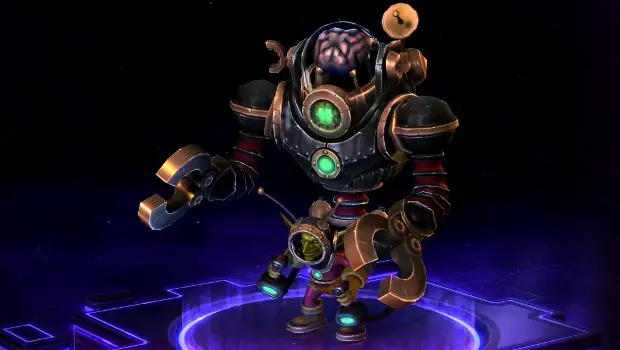 From the martian landscape, Gazlowe gazed upon the Earth with jealous eyes. Soon that glittering sapphire would be his… but first, Super Sonya must be dealt with.
Additional Features: Themed abilities, altered voice-over
Palette Options: Dark grey, orange, light grey
Price: $9.99 / 8.99€
Join the Discussion
Blizzard Watch is a safe space for all readers. By leaving comments on this site you agree to follow our  commenting and community guidelines.