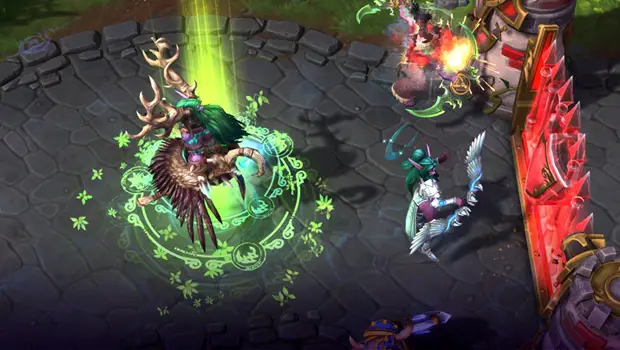 Heroes of the Storm: Malfurion Skins
Malfurion is a Support character from the Warcraft franchise. If you're new to Heroes of the Storm and want to know more about this hero, consider checking out our guide to the Support role and our guide to Malfurion. You might also want to check our general Heroes of the Storm guide which includes all of our Heroes walkthroughs, tutorials, features, and news coverage.
You can click on the images below to see Malfurion's skin options in a higher resolution.
Table of Contents
Archdruid Malfurion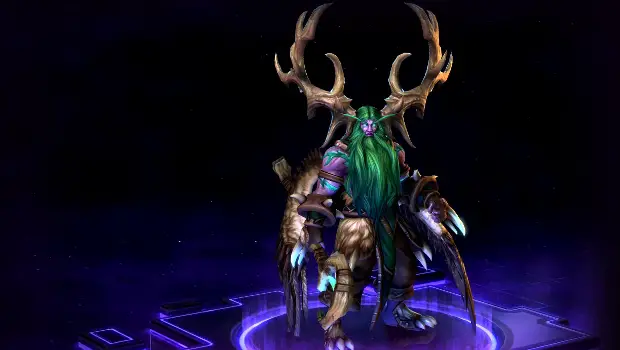 Malfurion Stormrage is the greatest druid on Azeroth, and a student of the demi-god Cenarius. Communing with nature and Cenarius through the Emerald dream, Malfurion protects the wilds from demonic influences.
Base Skin
Palette Options: Green, black, white
Price: 2,000g / $3.99 / 2.99€
Master Malfurion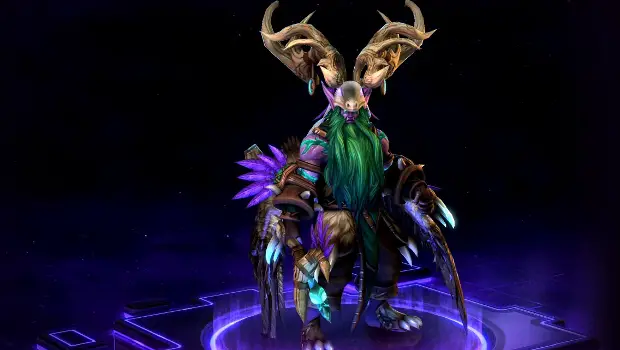 Malorne the Waywatcher's power transcends death itself. Those who dedicate their lives to fighting for nature carry on his great work.
Additional Features: None
Palette Options: Purple, green, red
Price: 10,000g (requires Hero Level 10)
Storm Mantle Malfurion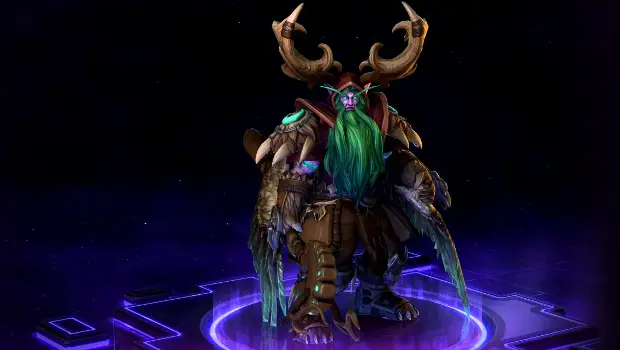 Although Broll Bearmantle had saved the Archdruid's life from Azgalor's blade, it had cost him his own. Even now, Malfurion wears his armor to remind himself of the sacrifices that saved Hyjal.
Additional Features: None
Palette Options: Red, periwinkle, black
Price: $7.49 / 6.49€
Betrayer Malfurion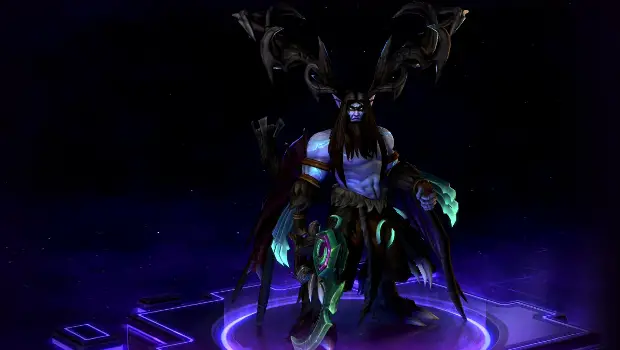 Sargeras's whispers of power were impossible for the broken Malfurion to resist. She had called him "Betrayer"… Soon, they would all call him Master.
Additional Features: Themed abilities, altered voice-over
Palette Options: Purple, red, brown
Price: $9.99 / 8.99€
Join the Discussion
Blizzard Watch is a safe space for all readers. By leaving comments on this site you agree to follow our  commenting and community guidelines.