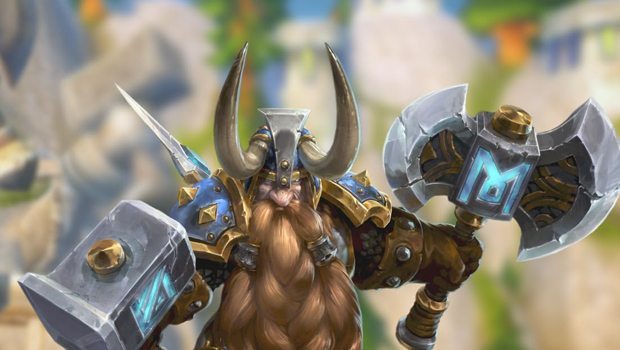 Heroes of the Storm: Muradin Skins
Muradin is a Warrior from the Warcraft franchise. If you're new to Heroes of the Storm and want to know more about this hero, consider checking out our guide to the Warrior role and our Muradin guide. You might also want to check our general Heroes of the Storm guide which includes all of our Heroes walkthroughs, tutorials, features, and news coverage.
You can click on the images below to see Muradin's skin options in a higher resolution.
Table of Contents
Mountain King Muradin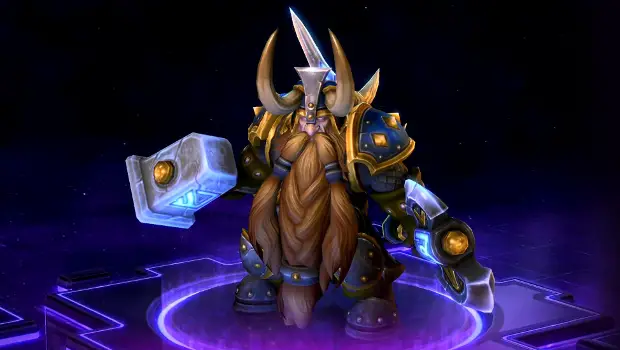 Once a mentor to Prince Arthas, Muradin was unable to prevent him from becoming the Lich King. After recovering from a mild case of amnesia, he is now the leader of the Bronzebeard clan after the "diamond-ization" of his brother the King Magni.
Base Skin
Palette Options: Blue, grey, red
Price: 2,000g / $3.99 / 2.99€
Master Muradin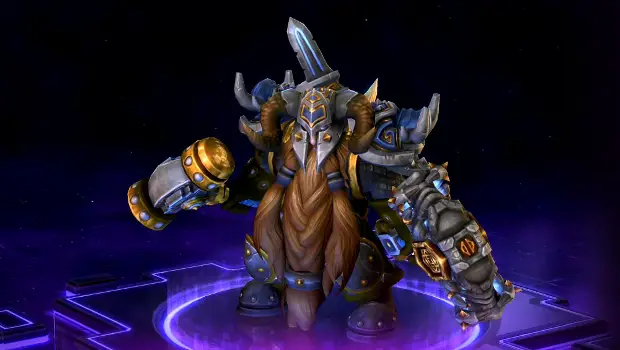 To siege Icecrown, the Ashen Verdict equipped their champions with the most powerful armors crafted by man… Meanwhile, Muradin stole a Ymirjar Lord's armor, and kicked everyone's arse.
Additional Features: Themed abilities
Palette Options: Blue, black, red
Price: 10,000g (requires Hero Level 10)
Magni Muradin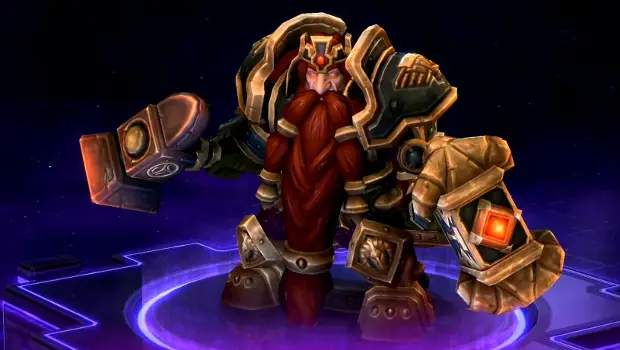 It was hard for Magni to swallow his pride and accept Moira as member of the Council of Three Hammers, but he knew his deceased brother Muradin would have wanted peace in Ironforge.
Additional Features: Themed abilities
Palette Options: Red, grey, black
Price: $9.99 / 8.99€
Kandy King Muradin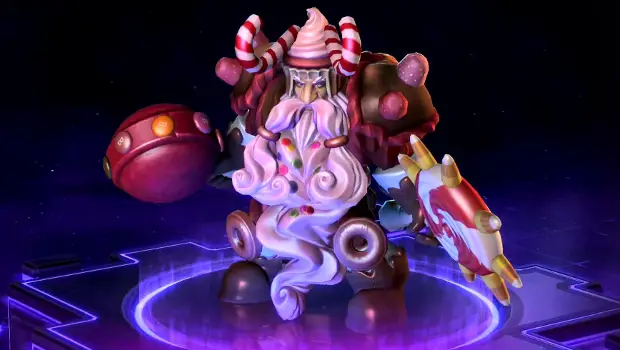 Oh sure, you say you want to be King of Kandy Mountain… but the second a Gummy Dragon shows up, you'll be fleeing to Sugar Plum Valley like the rest. Heavy is the head that wears the cupcake crown.
Additional Features: Themed abilities
Palette Options: Pink frosting, green frosting, chocolate frosting
Price: $7.49 / 6.49€
Join the Discussion
Blizzard Watch is a safe space for all readers. By leaving comments on this site you agree to follow our  commenting and community guidelines.