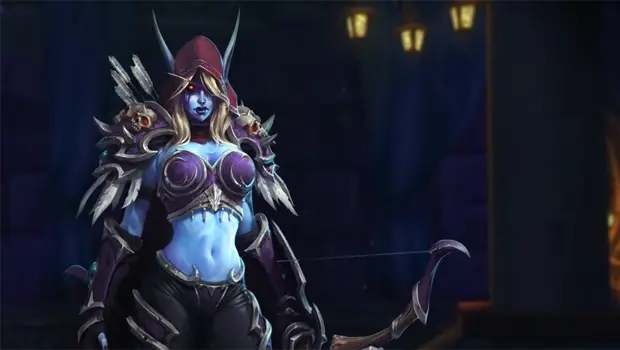 Heroes of the Storm: Sylvanas skins
Sylvanas is a Specialist from the Warcraft franchise. If you're new to Heroes of the Storm, consider checking out our guide to the Specialist role. You might also want to check our general Heroes of the Storm guide which includes all of our Heroes walkthroughs, tutorials, features, and news coverage.
You can click on the images below to see Sylvanas's skin options in a higher resolution.
Table of Contents
Banshee Queen Sylvanas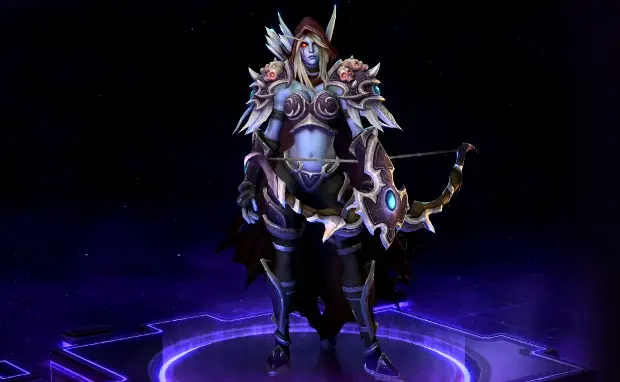 Sylvanas Windrunner was not always the Dark Lady of the Forsaken. In another life, she was the Ranger-General of Silvermoon. But that was before the Death Knight Arthas slew her and her people and raised her as the first Banshee.
Base Skin
Palette Options: Purple, grey, red
Price: 10,000g / $9.99 / 8.99€
Master Sylvanas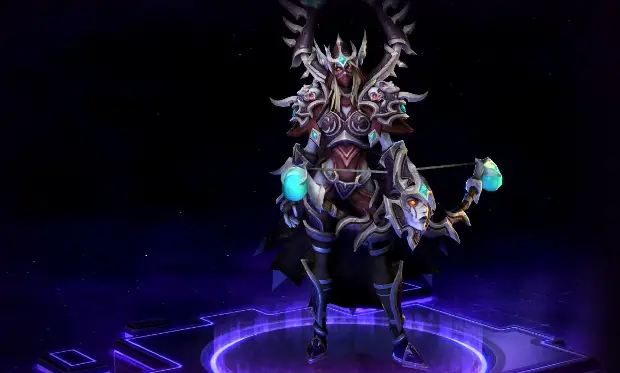 The guise of a Dark Ranger strikes fear into the hearts of their enemies. The guise of the Dark Ranger Queen will send them running for reinforcements.
Additional Features: None
Palette Options: Purple, green, red
Price: 10,000g (requires Hero Level 10)
Ranger-General Sylvanas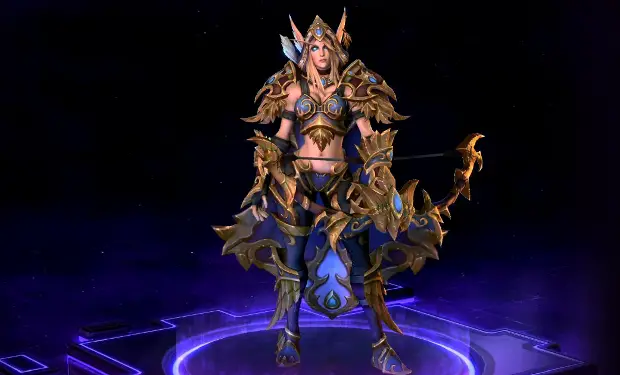 The Ranger-General is the commander of the Farstriders of Quel'Thalas. It is their solemn duty to ensure the protection of Silvermoon, or give their life in its defense.
Additional Features: Altered voice-over
Palette Options: Blue/gold, green/silver, red/gold
Price: $7.49 / 6.49€
Sugar Plum Sylvanas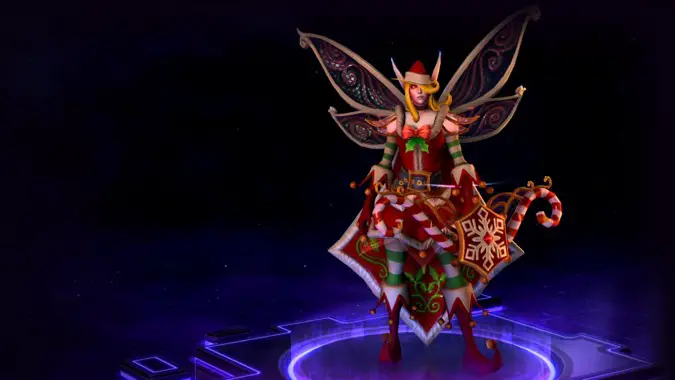 Sugar and spice? Maybe. Everything nice? Not by a long shot.
Additional Features: Themed abilities
Palette Options: Red, blue, black
Price: $9.99 / 8.99€
Join the Discussion
Blizzard Watch is a safe space for all readers. By leaving comments on this site you agree to follow our  commenting and community guidelines.