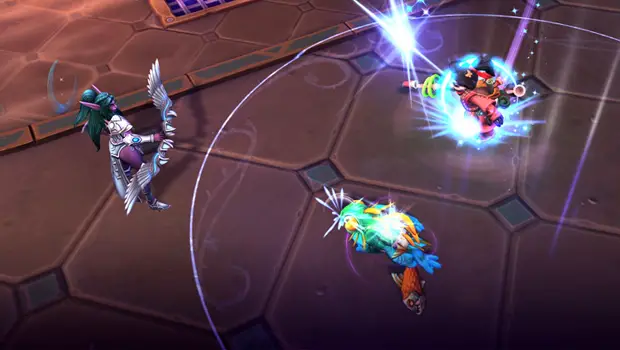 Heroes of the Storm: Tyrande Skins
Tyrande is a Support character from the Warcraft franchise. If you're new to Heroes of the Storm, consider checking out our guide to the Support role. You might also want to check our general Heroes of the Storm guide which includes all of our Heroes walkthroughs, tutorials, features, and news coverage.
You can click on the images below to see Tyrande's skin options in a higher resolution.
Table of Contents
High Priestess of Elune Tyrande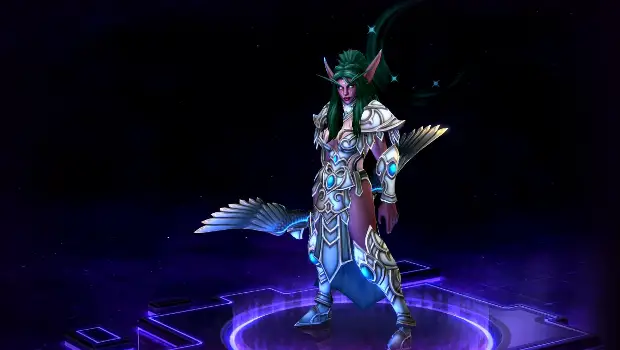 Tyrande Whisperwind strikes fear into all who wish ill of the Kaldorei. As the highest ranking Sentinel and High Priestess of Elune, she is not only the Night Elves' most deadly warrior, but also their most cunning leader.
Base Skin
Palette Options: Blue/silver, purple/gold, grey/silver
Price: 7,000g / $8.49 / 7.49€
Master Tyrande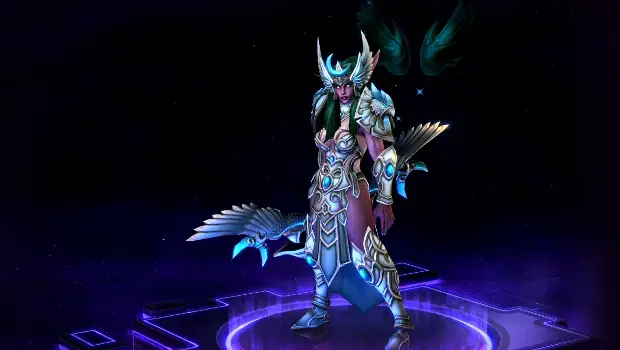 The vestments of the Sentinel General were blessed by Elune herself. Much like the night elves before the World Tree's fall, they cannot age and remain as pristine as when they were first blessed.
Additional Features: None
Palette Options: Blue/silver, black/red, pink/yellow
Price: 10,000g (requires Hero Level 10)
Warden Tyrande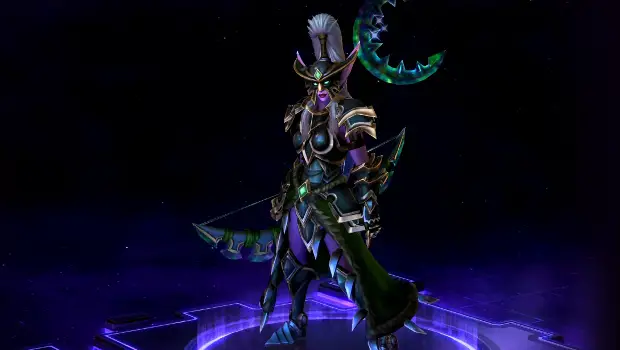 Ever since they were children, Tyrande had known her fate was bound to that of Malfurion's. Now, she would serve as his warden, and for his betrayal the sentence would be eternal.
Additional Features: None
Palette Options: Dark green, red, light green
Price: $7.49 / 6.49€
Blood Elf Tyrande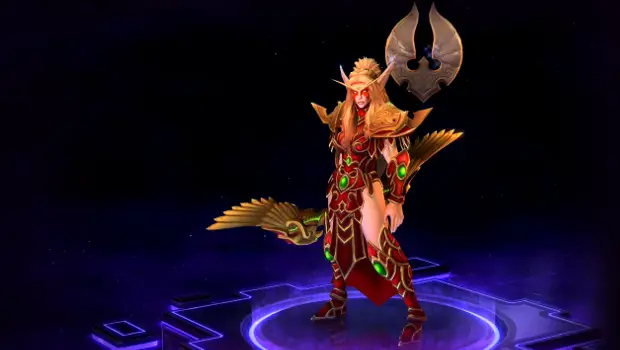 Named for her ancestor, the first Sun Queen, Tyrande Windrunner serves the Blood Elves of Quel'Thalas as their Ranger General, preparing them for their pilgrimage into Outland.
This skin is currently undergoing a redesign and is unavailable for purchase.
Join the Discussion
Blizzard Watch is a safe space for all readers. By leaving comments on this site you agree to follow our  commenting and community guidelines.