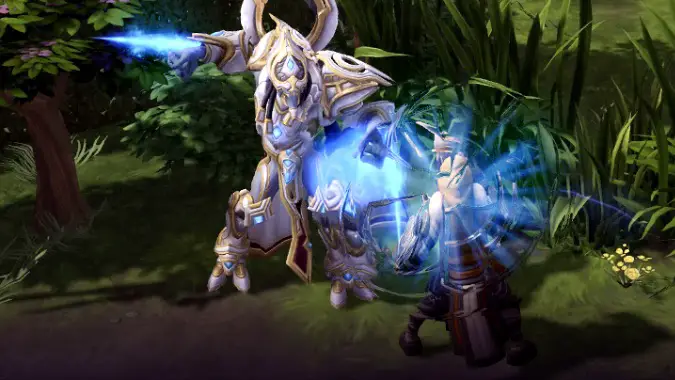 Heroes of the Storm: Artanis skins
Artanis is a Warrior from the StarCraft franchise. If you're new to Heroes of the Storm, consider checking out our guide to the Warrior role. You might also want to check our general Heroes of the Storm guide which includes all of our Heroes walkthroughs, tutorials, features, and news coverage.
You can click on the images below to see Artanis' skin options in a higher resolution.
Table of Contents
Heirarch of the Daelaam Artanis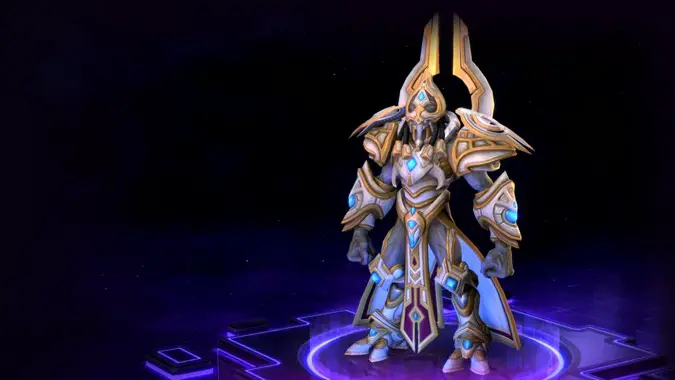 Despite his relative youth, Artanis was named Hierarch of the Daelaam after the fall of Aiur. Driven by the promise of a brighter future, he hopes to reclaim the protoss' fallen home world and rebuild their once glorious civilization.
Base Skin
Palette Options: White, blue, red
Price: 10,000g / $9.99 / 8.99€
Master Artanis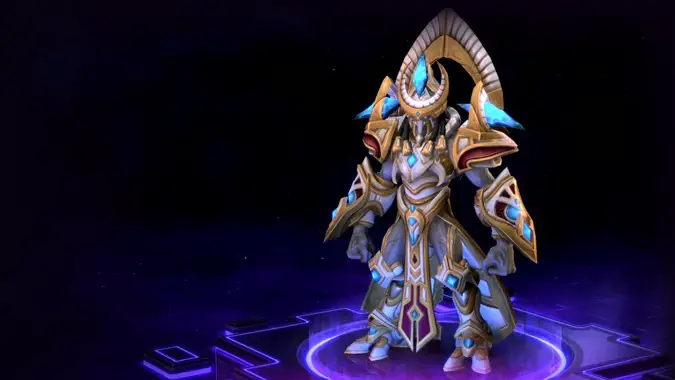 As Hierarch, Artanis strives for unity among his people. Drawing inspiration from the cultures of both Aiur and Shakuras, his ceremonial armor is a symbol of their combined strength.
Additional Features: None
Palette Options: White, green, purple
Price: 10,000g (requires Hero Level 10)
Purifier Artanis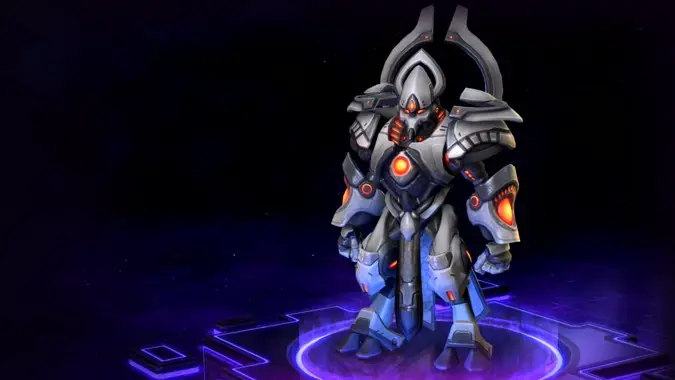 Shortly after reactivation, Artanis purged Aiur of the protoss in an act of open rebellion. Now the Hierarch of the Purifiers leads his people on a quest to cleanse the sector of all organic life.
Additional Features: Altered voiceover
Palette Options: White, red, purple
Price: $7.49 / 6.49€
Join the Discussion
Blizzard Watch is a safe space for all readers. By leaving comments on this site you agree to follow our  commenting and community guidelines.