Heroes of the Storm: Butcher skins
The Butcher is an Assassin from the Diablo franchise. If you're new to Heroes of the Storm and want to know more about this hero, consider checking out our guide to the Assassin role and our guide to the Butcher. You might also want to check our general Heroes of the Storm guide which includes all of our Heroes walkthroughs, tutorials, features, and news coverage.
You can click on the images below to see The Butcher's skin options in a higher resolution.
Table of Contents
Flesh Carver Butcher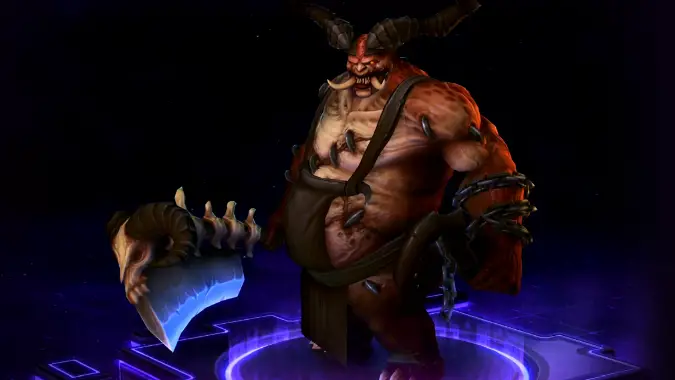 An unrelenting hacking echoed off the walls of the Cathedral and as Prince Aidan made his way through the depths, the sound only grew louder. There were no screams; just that dreadful sound… over and over.
Base Skin
Palette Options: Red, Green, Yellow
Price: 10,000g / $9.99 / 8.99€
Master Butcher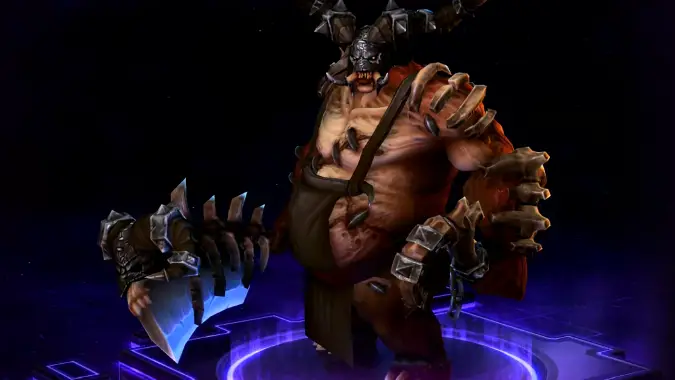 An executioner's hood hides their identity and discourages offended parties from seeking revenge. Of course, that won't be a problem for the Butcher.
Additional Features: None
Palette Options: Red/Black, Green/Brown, Black/Gold
Price: 10,000g (requires Hero Level 10)
Iron Butcher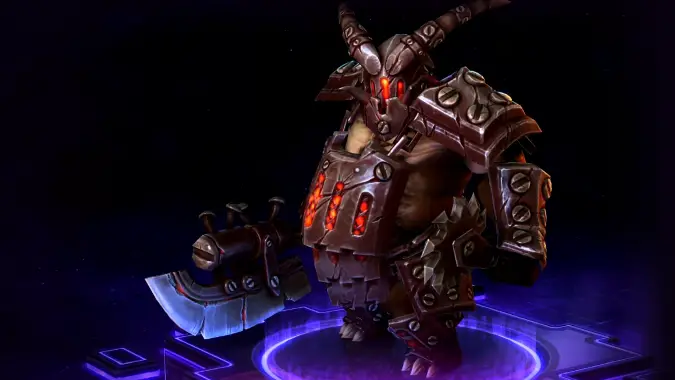 There are many Butchers within the Burning Hells, but only those who serve Duriel, the Lord of Pain, bolt plates of burning iron to their flesh.
Additional Features: None
Palette Options: Red/Dark Red, Green/Gold, Black/Orange
Price: $7.49 / 6.49€

Join the Discussion
Blizzard Watch is a safe space for all readers. By leaving comments on this site you agree to follow our  commenting and community guidelines.