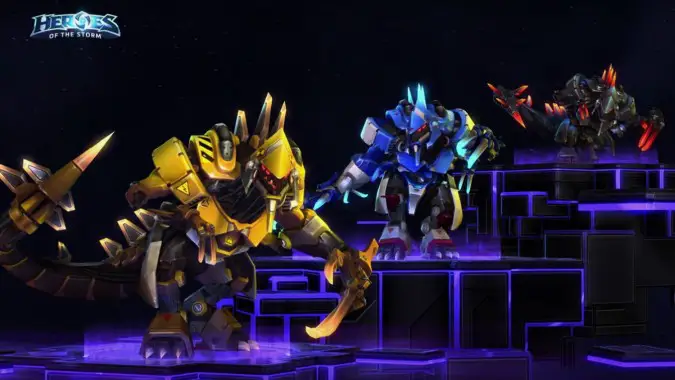 Heroes of the Storm: Dehaka skins
Dehaka is a Warrior from the StarCraft franchise. If you're new to Heroes of the Storm, check our general Heroes of the Storm guide which includes all of our Heroes walkthroughs, tutorials, features, and news coverage.
You can click on the images below to see Dehaka's skin options in a higher resolution.
Table of Contents
Primal Packleader Dehaka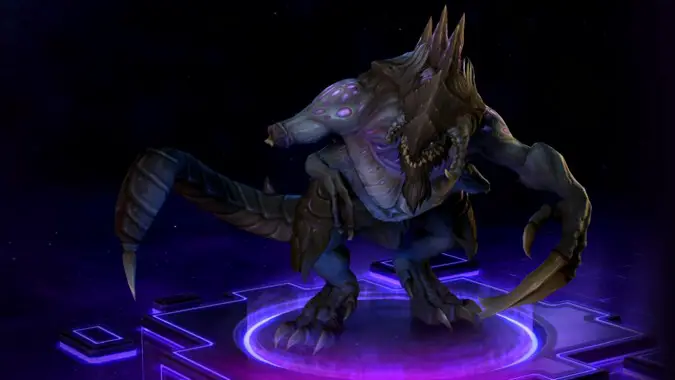 Cunning and wise, Dehaka is one of the last surviving pack leaders of the forgotten world of Zerus. As with all primal zerg, he is driven by a powerful desire to consume the esence of his foes and evolve into newer and more deadly forms.
Base Skin
Palette Options: Purple, pink, green
Price: 15,000g / $9.99 / 9.99€
Master Dehaka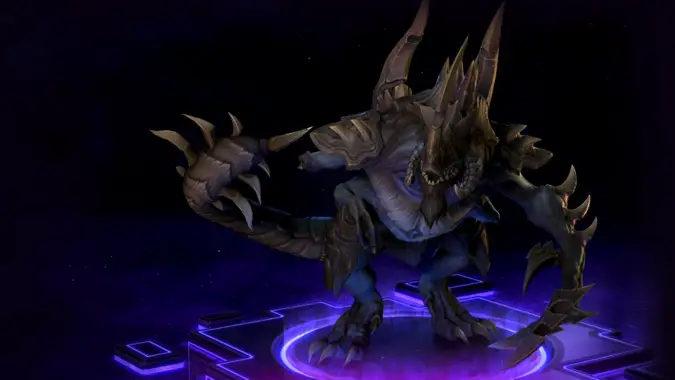 To the primal zerg, form and function are one. With each change comes greater strength, and thus survival. Few have undergone as much change as Dehaka… and he intends to keep it that way.
Additional Features: None
Palette Options: Purple, pink, green
Price: 10,000g (requires hero level 10)
Mecha Dehaka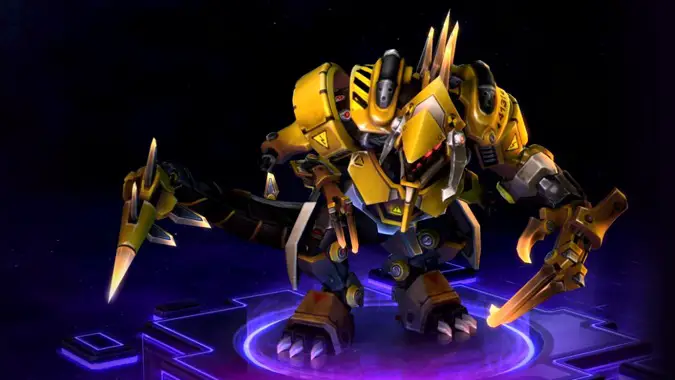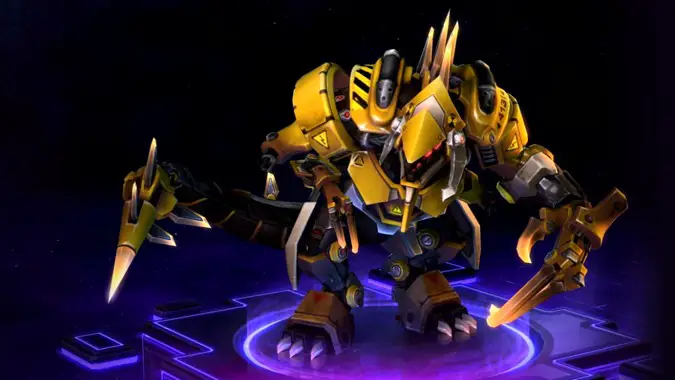 Zerus-class mech D3-H4K4 was developed to gather Kaijo DNA mid-combat. Troublingly, the onboard AI has begun rejecting orders, extracting "essence" from its own targets.
Additional Features: Themed abilities
Palette Options: Green, blue, red
Price:  $9.99 / 8.99€
Join the Discussion
Blizzard Watch is a safe space for all readers. By leaving comments on this site you agree to follow our  commenting and community guidelines.