Heroes of the Storm: Diablo skins
Diablo is a Warrior from (obviously) the Diablo franchise. If you're new to Heroes of the Storm, consider checking out our guide to the Warrior role and our guide to Diablo. You might also want to check our general Heroes of the Storm guide which includes all of our Heroes walkthroughs, tutorials, features, and news coverage.
You can click on the images below to see Diablo's skin options in a higher resolution.
Table of Contents
Lord of Terror Diablo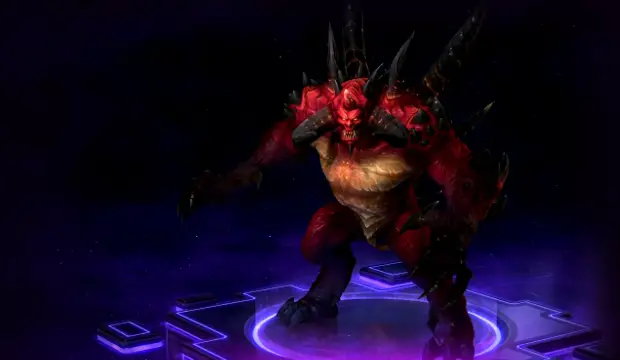 Known in the ancient tongue as Al'Diabolos, the Prime Evil of Terror, the Demon Lord Diablo seeks to claim the world of Sanctuary for the Burning Hells. His victims are innumerable, his schemes unknowable, and his gender… malleable.
Base Skin
Palette Options: Red, black, pink
Price: 7,000g / $8.49 / 7.49€
Master Diablo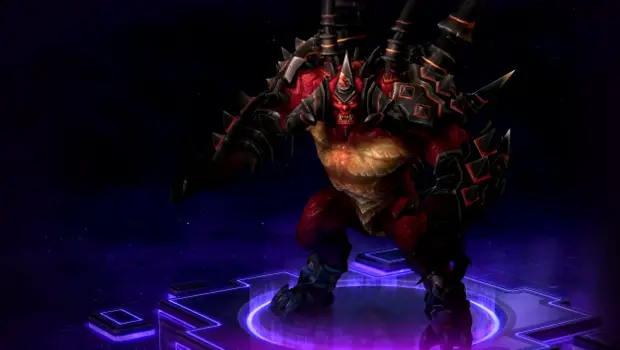 The heroes foolishly believed shattering his soulstone upon the Hellforge would end his reign. Now, adorned with the Hellforge's remnants, he would shatter every bone in their bodies in return.
Additional Features: None
Palette Options: Red, blue, white
Price: 10,000g (requires Hero Level 10)
Kaijo Diablo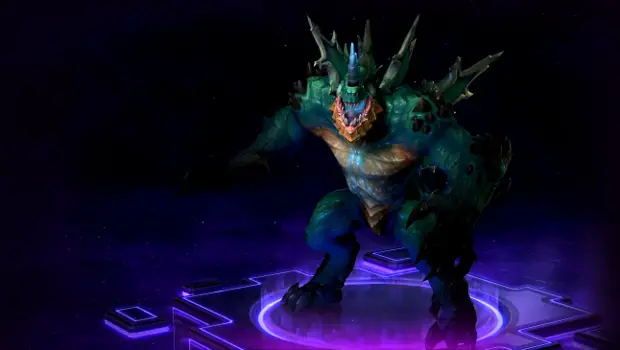 The government of Neo-Tristram grew overconfident as their experiments yielded more and more nuclear energy. They thought the power of the atom was under their control. They were wrong.
Additional Features: Themed abilities
Palette Options: Green, purple, red
Price: $4.99 / 3.99€
Lurkablo Diablo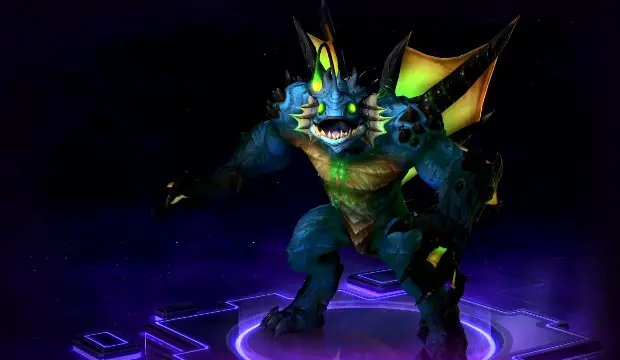 It is with hushed whispers the fishermen of Stormwind speak of the Lord of the Depths. His very name an eternal curse upon any angler foolish enough to speak it aloud: Lurkablo.
Additional Features: Replaced voice-overs
Palette Options: Green, orange, grey
Price: $9.99 / 8.99€
Archangel Diablo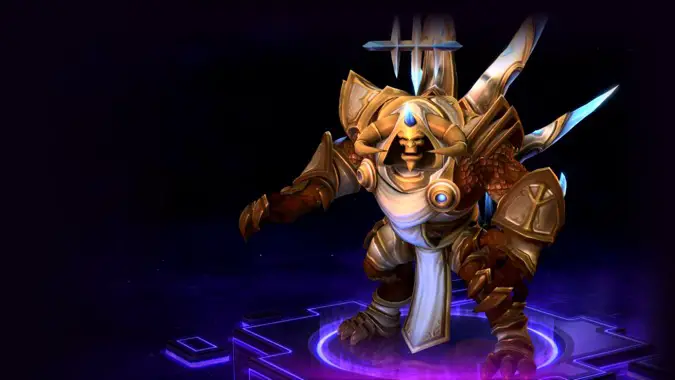 Bringing a whole new meaning to "Holy Terror."
Additional Features: Altered voice-over, themed abilities
Palette Options: Gold, green, silver
Price: $9.99 / 8.99€
Join the Discussion
Blizzard Watch is a safe space for all readers. By leaving comments on this site you agree to follow our  commenting and community guidelines.