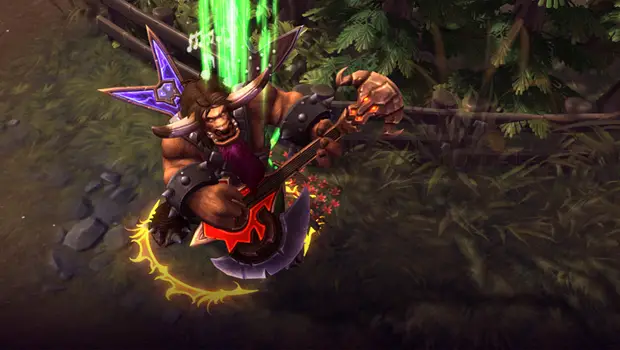 Heroes of the Storm: E.T.C. Skins
ETC is a Warrior from the Warcraft franchise. If you're new to Heroes of the Storm, consider checking out our guide to the Warrior role. You might also want to check our general Heroes of the Storm guide which includes all of our Heroes walkthroughs, tutorials, features, and news coverage.
You can click on the images below to see ETC's skin options in a higher resolution.
Table of Contents
Rock God E.T.C.
The Power of the Horde incarnated by brutal rhythms and blistering guitar riffs into the form of the most elite tauren chieftain to ever headbang across the surface of Azeroth. Don't bother putting on socks. He's just going to rock them off anyways.
Base Skin
Palette Options: Red, orange, blue
Price: 2,000g / $3.99 / 2.99€
Master E.T.C.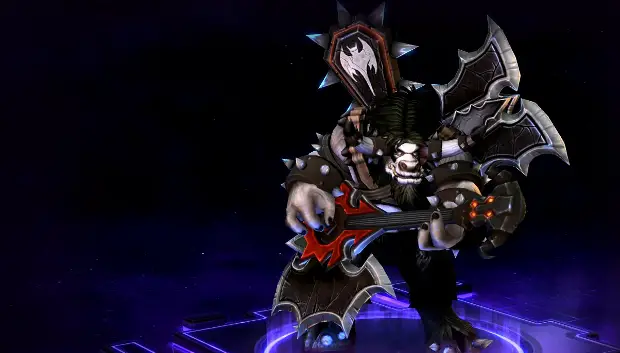 After years of training in the Nexus, E.T.C. released his penultimate album, "Stun Slinger, Death Bringer". Spinal Tap recognized his genus and gifted him 3 master guitars to shred both power cords and foes. Now he really can turn it up to eleven.
Additional Features: None
Palette Options: Black, gold, red
Price: 10,000g (requires Hero Level 10)
Glam Metal E.T.C.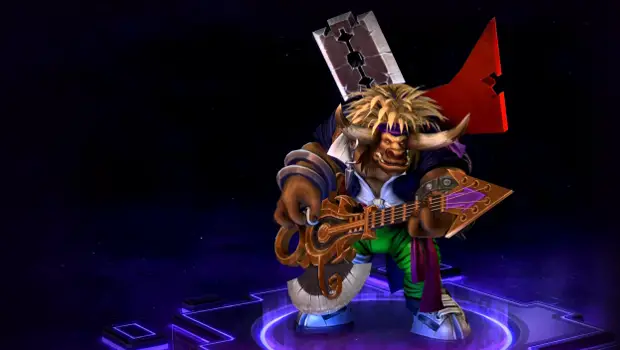 The Elite Tauren Chieftan has been rocking the world for a long time, man. He's seen fashions come and fashions go, but neon pants and feathered hair? Those are forever.
Additional Features: None
Palette Options: Purple, black, blue
Price: $7.49 / 6.49€
Pure Country E.T.C.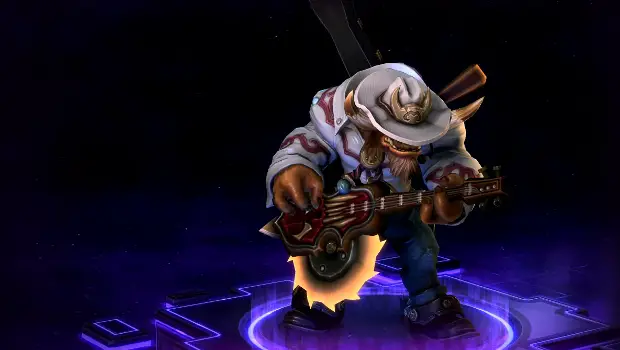 After E.T.C's pickup truck broke down and his dog died there was really only one thing left for him to do– go country! Time to bring a whole new meaning to cowboy.
Additional Features: Themed abilities
Palette Options: White, red, black/blue
Price: $9.99 / 8.99€
Join the Discussion
Blizzard Watch is a safe space for all readers. By leaving comments on this site you agree to follow our  commenting and community guidelines.