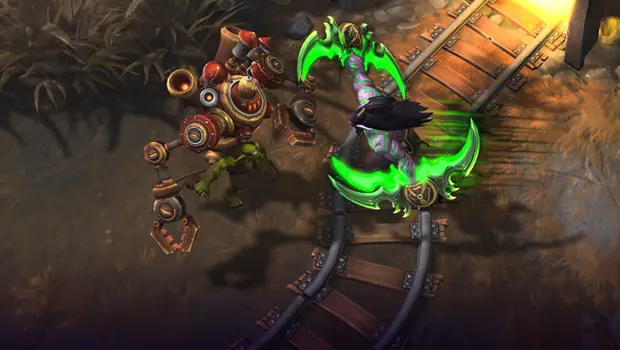 Heroes of the Storm: Illidan skins
Illidan is an Assassin from the Warcraft franchise. If you're new to Heroes of the Storm, consider checking out our guide to the Assassin role. You might also want to check our general Heroes of the Storm guide which includes all of our Heroes walkthroughs, tutorials, features, and news coverage.
You can click on the images below to see Illidan's skin options in a higher resolution.
Table of Contents
The Betrayer Illidan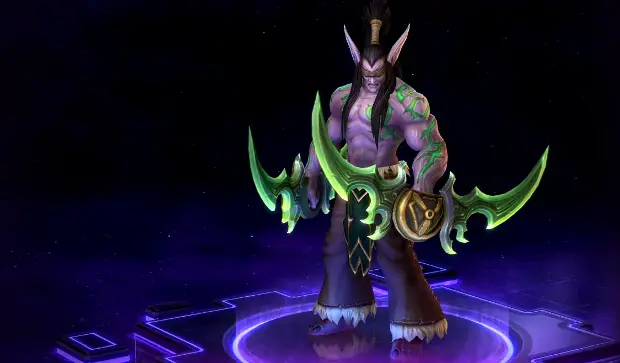 Illidan Stormrage, the first Demon Hunter, betrayed his people by creating a new Well of Eternity after the demonic invasion of Azeroth. Now Illidan lords over the realm of Outland slaughtering unsuitably prepared Heroes who venture in to his domain.
Base Skin
Palette Options: Green, orange, purple
Price: 4,000g / $6.49 / 5.49€
Master Illidan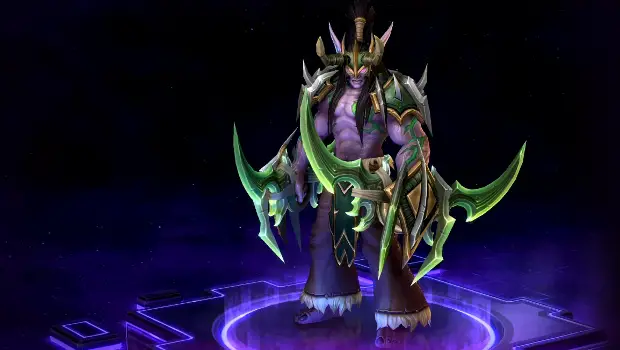 The Blades of Azzinoth had served Illidan as dutiful companions while he tracked his prey across the Nexus… perhaps these Man'ari warplates would as well, in time.
Additional Features: None
Palette Options: Green, orange, blue
Price: 10,000g (requires Hero Level 10)
Shan'do Illidan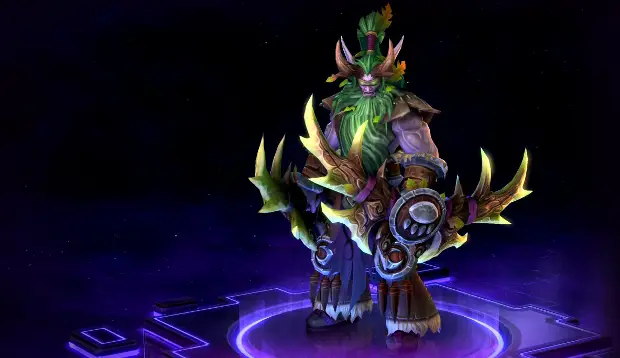 Stormrage was born with amber eyes; a sign of great destiny…But the more he learned from the Forest Lord Cenarius, the more distant his brother grew. Still, none expected Malfurion's betrayal.
Additional Features: None
Palette Options: Green, purple, blue
Price: $9.99 / 8.99€
Spectre Illidan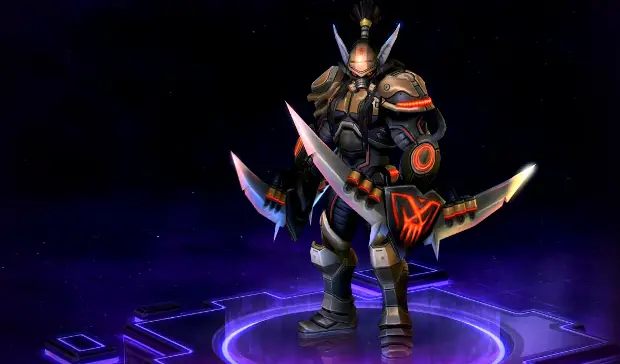 As the terrazine haze cleared from his mind, Illidan saw what he had become. His body had mutated, grown irreversably addicted… But it did not matter. The power was worth any price.
Additional Features: Altered voice-over
Palette Options: Orange, green, blue
Price: $9.99 / 8.99€
Lunar Illidan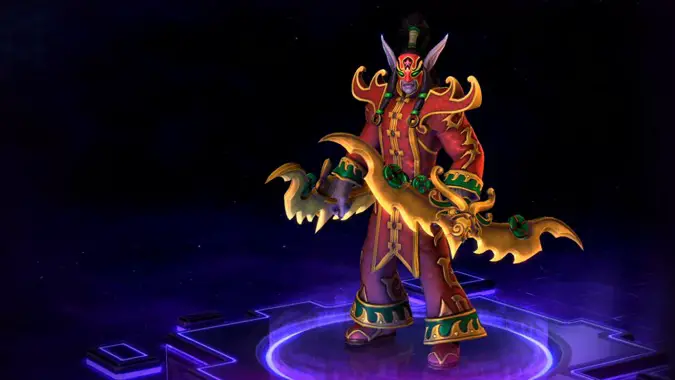 For most of the year, Illidan loathes druidic customs. But during the Lunar Festival, even he sets aside old grudges and joins his brother in honoring the departed elders of the Stormrage family.
Additional Features: Themed abilities
Palette Options: Red, blue, black
Price: $9.99 / 8.99€
Join the Discussion
Blizzard Watch is a safe space for all readers. By leaving comments on this site you agree to follow our  commenting and community guidelines.