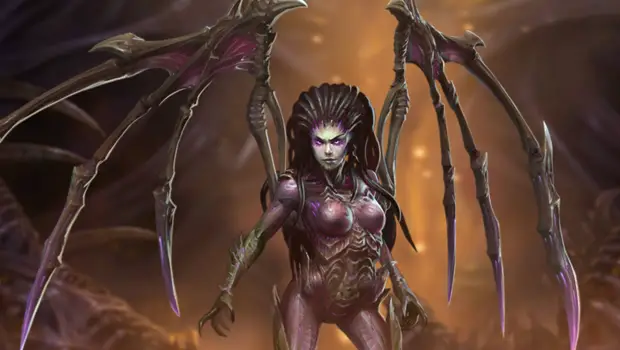 Heroes of the Storm: Kerrigan Skins
Kerrigan is an Assassin from the StarCraft franchise. If you're new to Heroes of the Storm, consider checking out our guide to the Assassin role. You might also want to check our general Heroes of the Storm guide which includes all of our Heroes walkthroughs, tutorials, features, and news coverage.
You can click on the images below to see Kerrigan's skin options in a higher resolution.
Table of Contents
Queen of Blades Kerrigan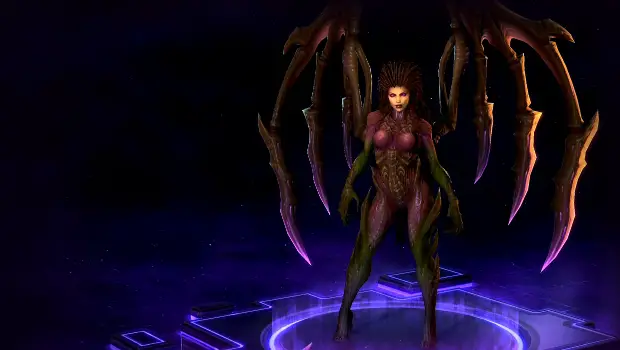 Once a terran ghost with formidable psionic abilities, Sarah Kerrigan was betrayed by her allies and transformed by the zerg into the Queen of Blades. Now freed of the dark one's corruption, Kerrigan faces a threat that could destroy the galaxy itself.
Base Skin
Palette Options: Purple, green, orance
Price: 7,000g / $8.49 / 7.49€
Master Kerrigan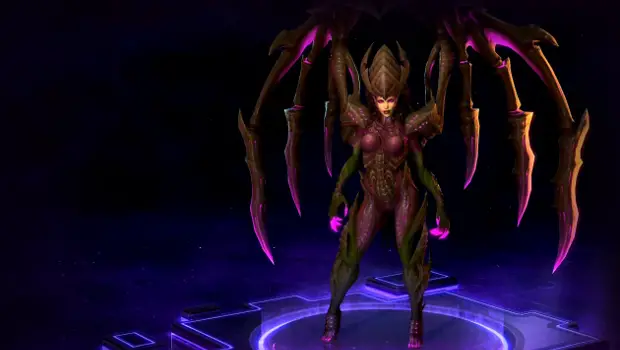 The primal zerg essences within Kerrigan are incapable of holding any one shape for too long. With every kill they incorporate their foe's strengths becoming increasingly deadly… and spikey.
Additional Features: None
Palette Options: Purple, green, orange
Price: 10,000g (requires Hero Level 10)
Succubus Kerrigan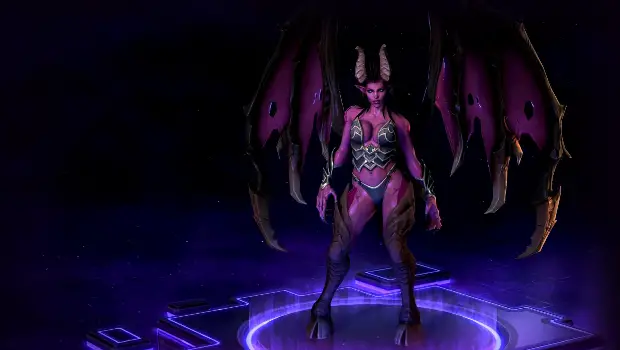 Kerrigan, the Queen of Suffering, rules over her brood of succubi with a iron fist. Warlocks foolish enough to summon her will incur a wrath more terrible than any have ever known.
Additional Features: None
Palette Options: Purple, red, yellow
Price: $7.49 / 6.49€
Countess Kerrigan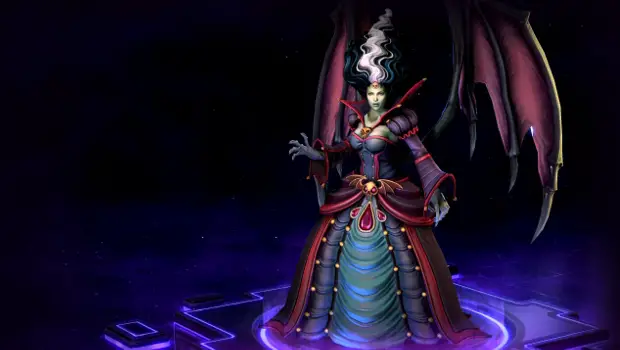 Countess Sarah von Kerrigan's bloodthirst knew no bounds. It was only a matter of time before the Vampire Slayers of Raven Court rose up against her reign of terror.
Additional Features: Themed mount, themed abilities
Palette Options: Purple, green, dark green
Price: $9.99 / 8.99€
Join the Discussion
Blizzard Watch is a safe space for all readers. By leaving comments on this site you agree to follow our  commenting and community guidelines.