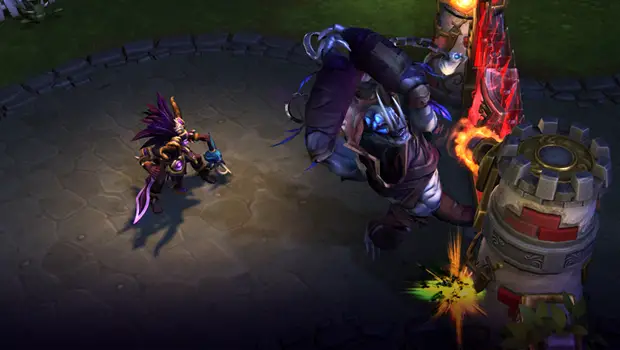 Heroes of the Storm: Nazeebo Skins
Nazeebo is a Specialist from the Diablo franchise. If you're new to Heroes of the Storm, consider checking out our guide to the Specialist role. You might also want to check our general Heroes of the Storm guide which includes all of our Heroes walkthroughs, tutorials, features, and news coverage.
You can click on the images below to see Nazeebo's skin options in a higher resolution.
Table of Contents
Heretic Witch Doctor Nazeebo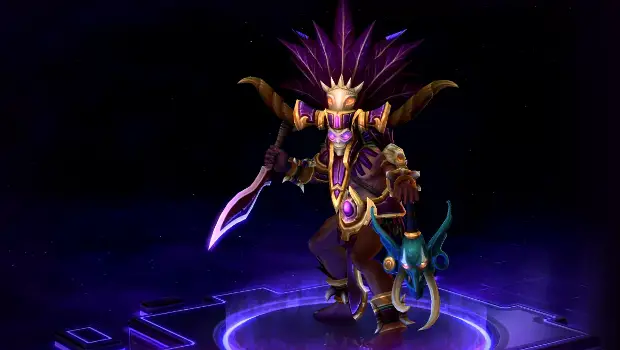 With cabalistic incantations and vestments of feather and bone, the Witch Doctor Nazeebo calls upon spirits from the Unformed Land to aid him in battle. Few outlanders ever encounter a Witch Doctor in the flesh, without losing their own.
Base Skin
Palette Options: Purple, red, blue
Price: 10,000g / $9.99 / 8.99€
Master Nazeebo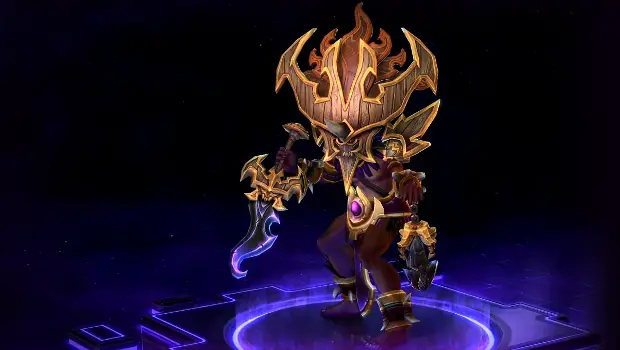 The Hellflame Mask was created in honor of Nazeebo's victory over the Prime Evil. Trusting no one else to guard the black soulstone, he kept it close… Perhaps, too close.
Additional Features: None
Palette Options: Orange, black, yellow
Price: 10,000g (requires Hero Level 10)
Grimskull Nazeebo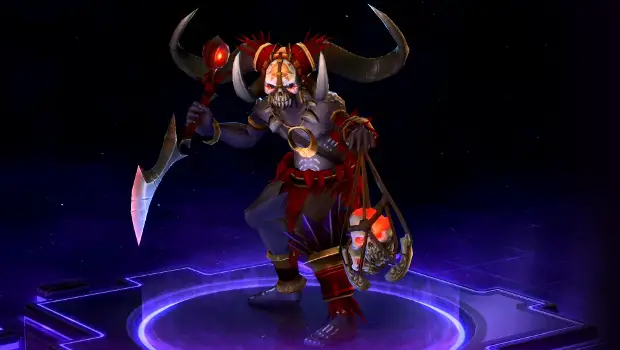 The Teganze jungles hold many powerful artifacts wielded in the name of man and demon alike. The Grimskull Visage has been passed down from one Witch Doctor to the next since the Sin War.
Additional Features: None
Palette Options: Red, green, blue
Price: $7.49 / 6.49€
Harlequin Nazeebo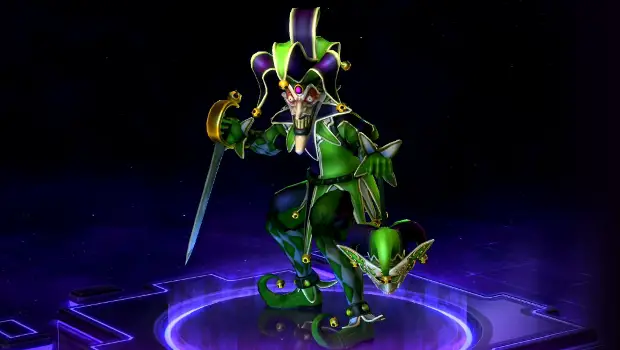 The Countess Kerrigan's demands for entertainment mirror the darkness within her. Her harlequins are masters at manipulating life and death, solely for her amusement.
Additional Features: Themed abilities
Palette Options: Green, orange, red
Price: $9.99 / 8.99€
Join the Discussion
Blizzard Watch is a safe space for all readers. By leaving comments on this site you agree to follow our  commenting and community guidelines.