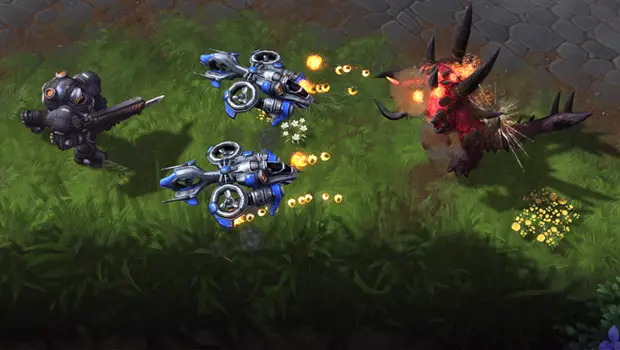 Heroes of the Storm: Raynor Skins
Raynor is an Assassin from the StarCraft franchise. If you're new to Heroes of the Storm, consider checking out our guide to the Assassin role. You might also want to check our general Heroes of the Storm guide which includes all of our Heroes walkthroughs, tutorials, features, and news coverage.
You can click on the images below to see Raynor's skin options in a higher resolution.
Table of Contents
Renegade Commander Raynor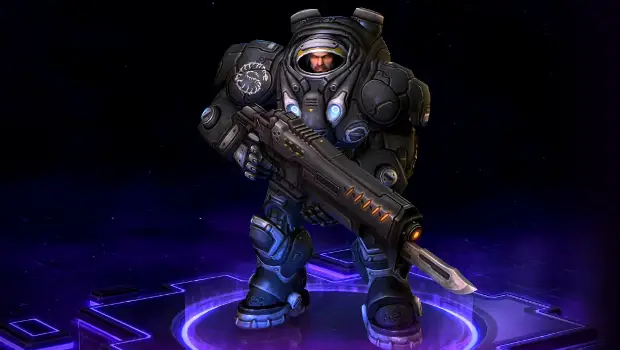 Ex-Confederate Marshall James Raynor has stood against whatever the universe can throw at him and survived. He stands as a bright beacon of hope among enigmatic aliens and monsters, still fighting for justice in a cold uncaring universe.
Base Skin
Palette Options: Grey/white, yellow, grey/red
Price: 2,000g / $3.99 / 2.49€
Master Raynor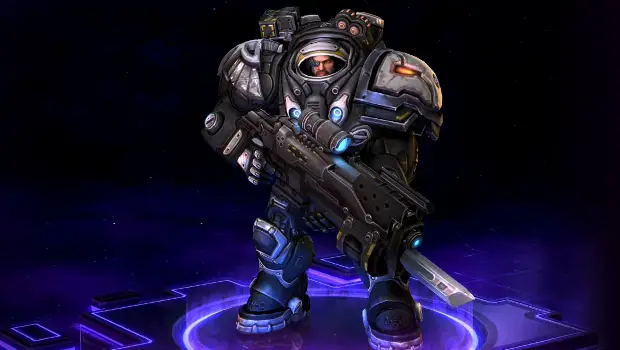 A small yellow note stuck to the inside says, "Hey, cowboy. Thought that suit of yours could use an upgrade or two, you can thank me later. -Swann"
Additional Features: None
Palette Options: Teal, red, diarrhea brown
Price: 10,000g (requires Hero Level 10)
Stars and Stripes Raynor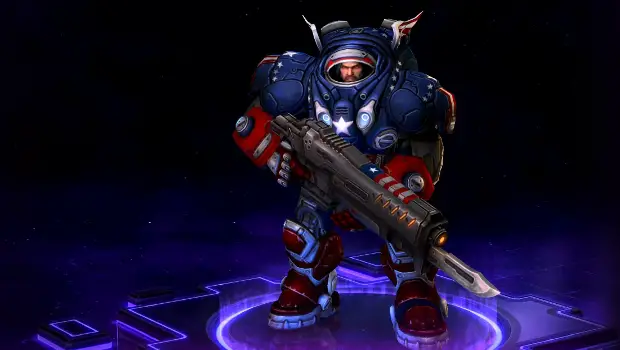 While the United States Space Force successfully rescued their colonists from the Koprulu sector, Colonel James Raynor couldn't shake the feeling those monsters would follow them to Earth.
Additional Features: None
Palette Options: Blue, red, black
Price: $4.99 / 3.99€
Commander Raynor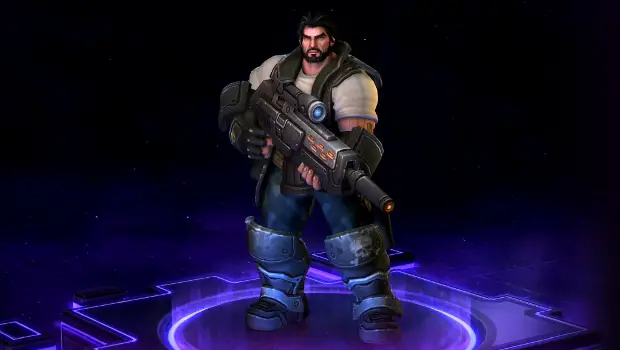 Some days it's good to get out of the CMC Powered Combat Suit and into something a bit more comfortable.
Additional Features: Altered voice-overs, themed animations
Palette Options: Tan, green, black
Price: $7.49 / 6.49€
Join the Discussion
Blizzard Watch is a safe space for all readers. By leaving comments on this site you agree to follow our  commenting and community guidelines.