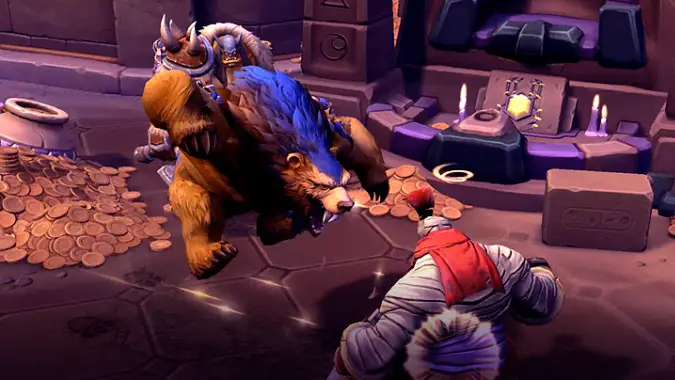 Heroes of the Storm: Rexxar skins
Rexxar is a ranged Warrior from the World of Warcraft franchise. If you're new to Heroes of the Storm, consider checking out our guide to the Warrior role. You might also want to check our general Heroes of the Storm guide which includes all of our Heroes walkthroughs, tutorials, features, and news coverage.
You can click on the images below to see Rexxar's skin options in a higher resolution.
Table of Contents
Champion of the Horde Rexxar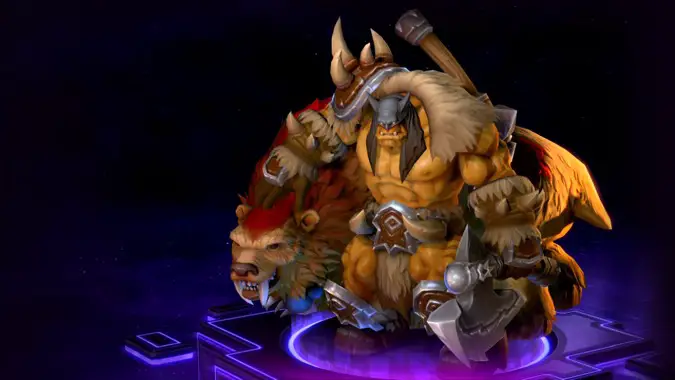 It was a strange twist of fate that led the wandering half-ogre Rexxar to the fledgling city of Orgrimmar. With his aid, Thrall and the Horde were able to secure their homeland and defend it from the invading forces of Lord Admiral Daelin Proudmoore.
Base Skin
Palette Options: Yellow, gray, brown
Price: 10,000g / $9.99 / 8.99€
Master Rexxar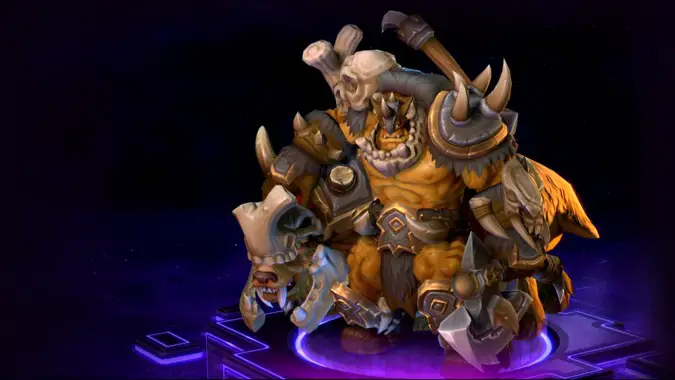 A beastmaster is at one with the wilds. When they kill, they ensure every part of the animal is made use of.
Additional Features: None
Palette Options: Yellow, blue, green
Price: 10,000g (requires Hero Level 10)
Frostlord Rexar
When the Crystal Citadel fell, the Frostlords were scattered and never heard from again. Legend holds that some still wander the frozen tundras of the north, ever searching for a new home.
Additional Features: Themed abilities
Palette Options: Blue, red, brown
Price: $7.49 / 6.49€
Join the Discussion
Blizzard Watch is a safe space for all readers. By leaving comments on this site you agree to follow our  commenting and community guidelines.