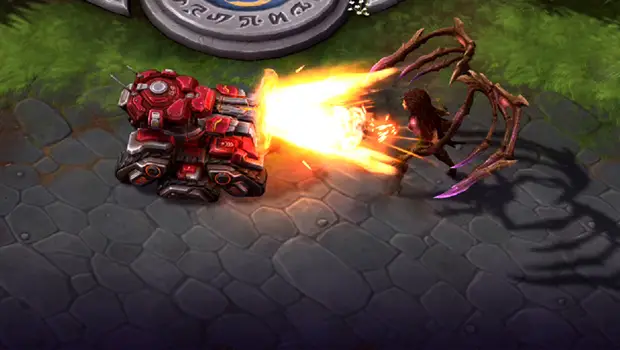 Heroes of the Storm: Sergeant Hammer Skins
Sergeant Hammer is a Specialist from the StarCraft franchise. If you're new to Heroes of the Storm, consider checking out our guide to the Specialist role. You might also want to check our general Heroes of the Storm guide which includes all of our Heroes walkthroughs, tutorials, features, and news coverage.
You can click on the images below to see Sergeant Hammer's skin options in a higher resolution.
Table of Contents
Siege Tank Operator Sgt. Hammer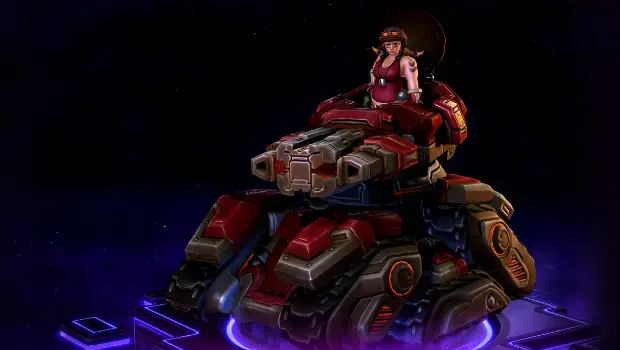 Sergeant Bama "the Hammer" Kowalski has served some of the toughest tours around the Koprulu sector. The thunderous roar of her siege tank's shock cannon strikes fear right into the heart of the toughest of warriors… including some of her allies.
Base Skin
Palette Options: Red, blue, white
Price: 7,000g / $8.49 / 7.49€
Master Sgt. Hammer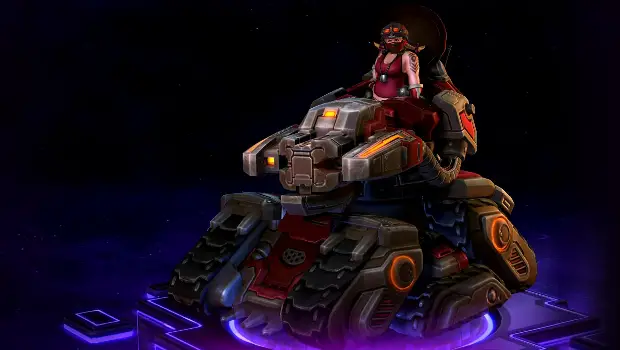 With as many kills as she'd racked up on the battlegrounds of the Nexus, Sgt. Hammer deserved her promotion to Master Sergeant… even if she promoted herself.
Additional Features: None
Palette Options: Red, blue, black
Price: 10,000g (requires Hero Level 10)
War World Sgt. Hammer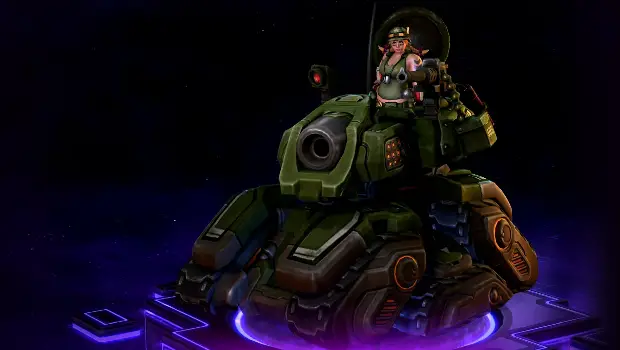 The battle has raged across War World III for hundreds of years. No one remembers who fired the first shot, but Sgt. Bama the Hammer is fully confident she'll be the one firing the last.
Additional Features: Themed abilities
Palette Options: Green, desert camo, forest camo
Price: $9.99 / 8.99€
Sgt. Doomhammer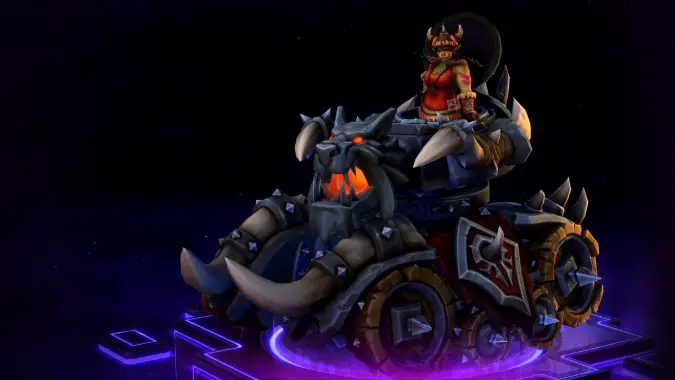 The Iron Demolisher is the pride of the orcish war machine. Sgt. Grimina Doomhammer was given the honor of piloting it in recognition of her years of service in the Arathi Basin battlefield.
Additional Features: Themed abilities, altered voice-over
Palette Options: Red, green, purple
Price: $9.99 / 8.99€
Join the Discussion
Blizzard Watch is a safe space for all readers. By leaving comments on this site you agree to follow our  commenting and community guidelines.