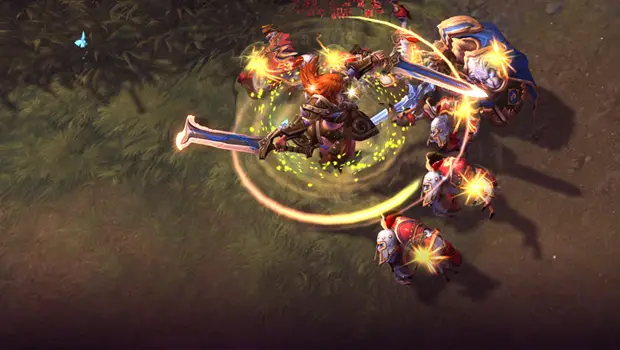 Heroes of the Storm: Sonya Skins
Sonya is a Warrior from the Diablo franchise. If you're new to Heroes of the Storm, consider checking out our guide to the Warrior role. You might also want to check our general Heroes of the Storm guide which includes all of our Heroes walkthroughs, tutorials, features, and news coverage.
You can click on the images below to see Sonya's skin options in a higher resolution.
Table of Contents
Wandering Barbarian Sonya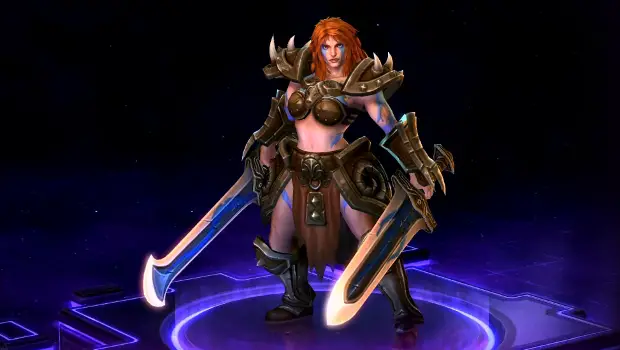 From the frozen Dreadlands of the north come the mighty Barbarian warriors. After surviving the destruction of her home and death of her tribe, Sonya wanders Sanctuary in search of battle and a better life for her people.
Base Skin
Palette Options: Brown, blue, red
Price: 5,500g / $7.49 / 6.49€
Master Sonya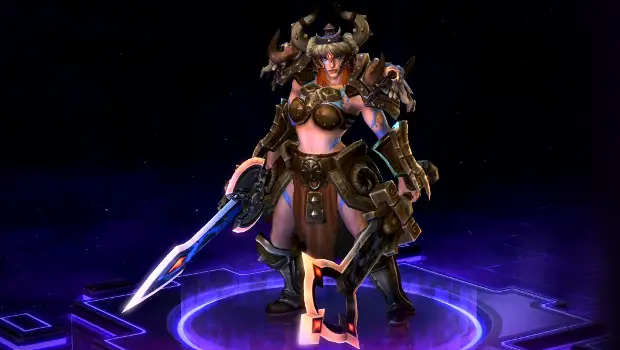 The Valor of Harrogath is not opulent armor… It is simple, direct… and a perfect fit for a warrior like Sonya.
Additional Features: None
Palette Options: Brown, blue, red
Price: 10,000g (requires Hero Level 10)
Wrath Sonya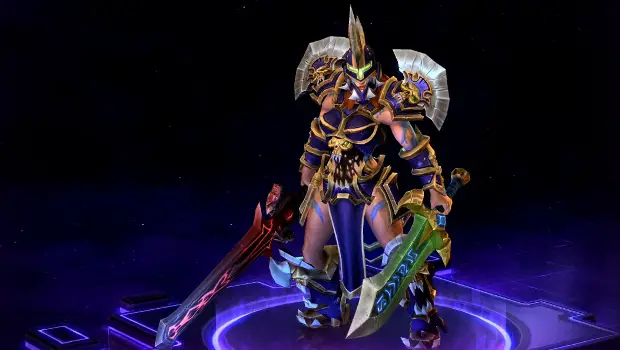 The portal loving treasure goblins collect their spoils from many worlds. There's no telling which hero this Battlegear of Wrath once belonged to, but it's doubtful they are still alive to miss it.
Additional Features: None
Palette Options: Purple, pink, red
Price: $7.49 / 6.49€
Super Sonya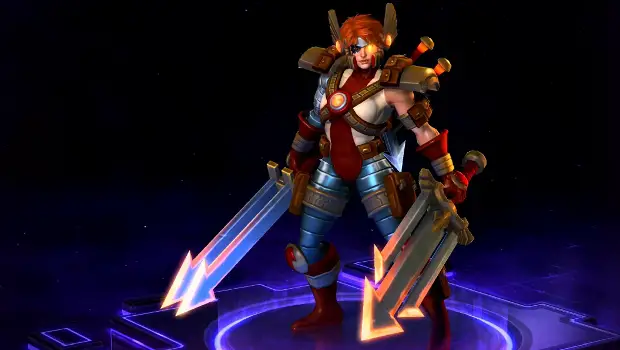 While traveling through time, the gladiatrix Sonya was exposed to a radioactive robo-virus. Without a way home, she fights tirelessly to keep the streets of New York safe.
Additional Features: Themed abilities
Palette Options: Red, pink, blue
Price: $9.99 / 8.99€
Join the Discussion
Blizzard Watch is a safe space for all readers. By leaving comments on this site you agree to follow our  commenting and community guidelines.