Heroes of the Storm: Thrall Skins
Thrall is an Assassin from the Warcraft franchise. If you're new to Heroes of the Storm, consider checking out our guide to the Assassin role. You might also want to check our general Heroes of the Storm guide which includes all of our Heroes walkthroughs, tutorials, features, and news coverage.
You can click on the images below to see Thrall's skin options in a higher resolution.
Table of Contents
Warchief of the Horde Thrall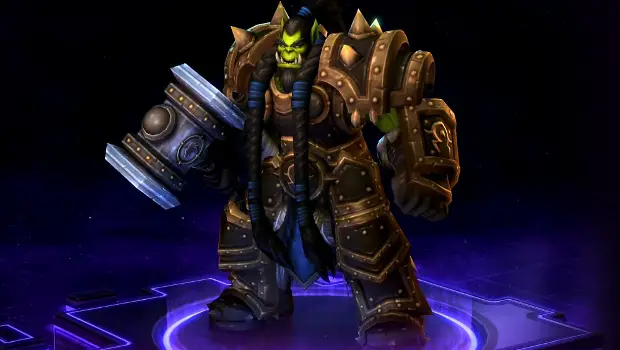 As a child, Thrall served the cruel Aedelas Blackmoore as a slave. After gaining his freedom, he guided the liberated orcs to a land of their own, and worked to recover their ancient traditions. Now and forever he is the Warchief of the Horde.
Base Skin
Palette Options: Gold, silver, Old Man Thrallickers
Price: 10,000g / $9.99 / 8.99€
Master Thrall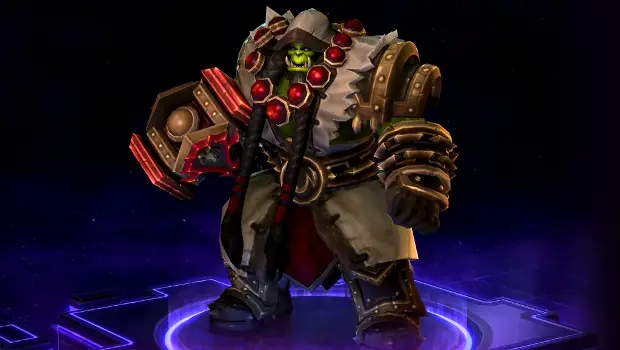 The vestments of a shaman should be as simple as the elements themselves. Although, there's no rule about what you wear beneath them.
Additional Features: None
Palette Options: Red, purple, green
Price: 10,000g (requires Hero Level 10)
Hellhammer Thrall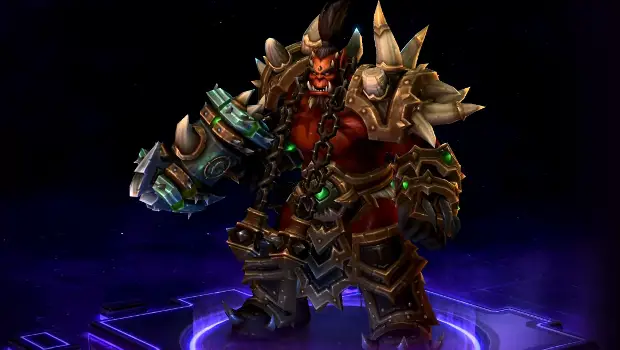 Go'el, the new Warlord of the Ashwolf clan, lifted the shattered Doomhammer from the Blackrock chieftain's corpse. Of his father's betrayers, only Gul'dan remained.
Additional Features: Altered voice-over
Palette Options: Red, brown, green
Price: $7.49 / 6.49€
Earthbreaker Thrall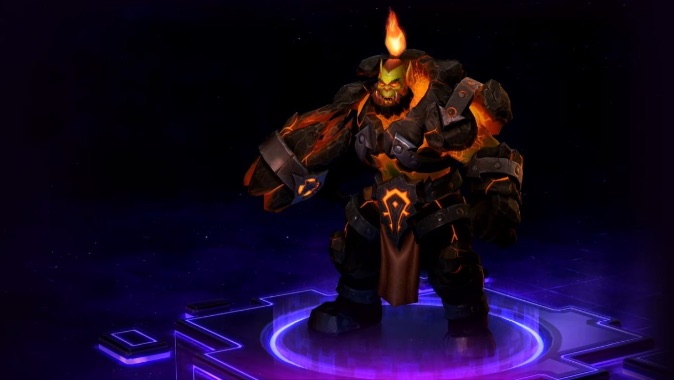 The weight of the world hangs upon the Aspect of Earth, a burden no mortal can bear. As Thrall embraced its power, he was consumed by living rock and forever changed.
Additional Features: Themed abilities, altered voice-over
Palette Options: Red, blue, green
Price: $9.99 / 8.99€
Join the Discussion
Blizzard Watch is a safe space for all readers. By leaving comments on this site you agree to follow our  commenting and community guidelines.