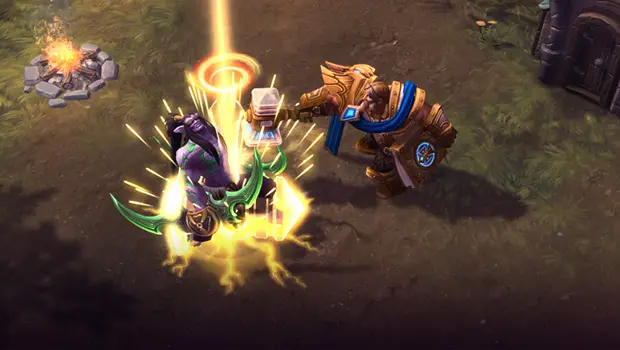 Heroes of the Storm: Uther skins
Uther is a Support character from the Warcraft franchise. If you're new to Heroes of the Storm and want to know more about this hero, consider checking out our guide to the Support role and our guide for Uther. You might also want to check our general Heroes of the Storm guide which includes all of our Heroes walkthroughs, tutorials, features, and news coverage.
You can click on the images below to see Uther's skin options in a higher resolution.
Table of Contents
The Lightbringer Uther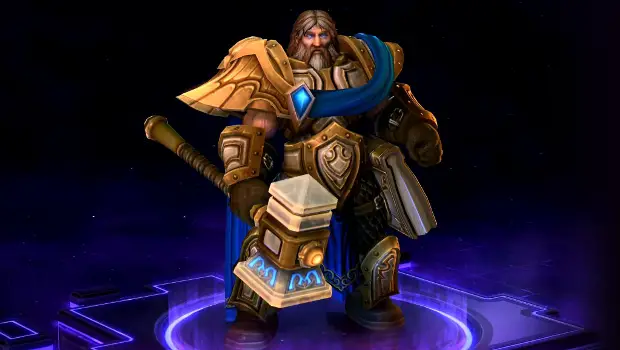 The first paladin and founder of the Order of the Silver Hand, Uther the Lightbringer is a faithful servant of the Light. Dispensing justice with the swing of his hammer, Uther is a bastion of truth and an unflinching symbol of the Alliance.
Base Skin
Palette Options: Gold, white, red
Price: 7,000g / $8.49 / 7.49€
Master Uther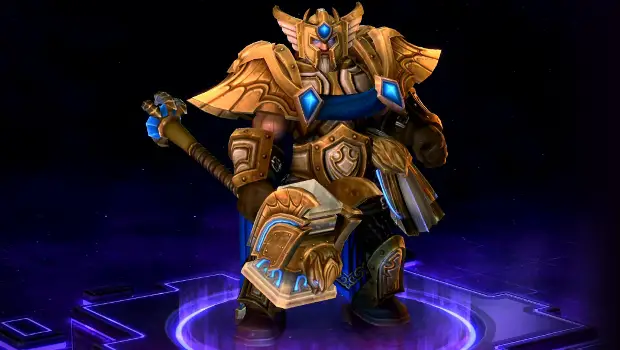 It's not uncommon for the longest serving paladins in the Alliance to still wear their Grand Marshall's Aegis with pride. After all, it takes a lot of honorable kills to purchase that thing.
Additional Features: None
Palette Options: Gold, white, red
Price: 10,000g (requires Hero Level 10)
Lumberjack Uther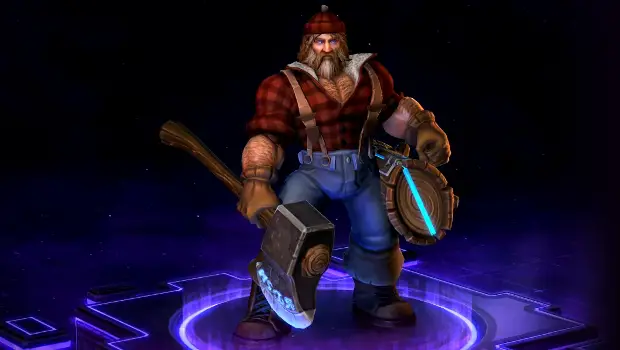 Arthur Light of British Columbia had barely sipped his coffee when a dimensional portal dragged him into the Nexus. There he fights alongside the greatest of heroes, hoping to find his way home.
Additional Features: None
Palette Options: Red, blue, green
Price: $4.99 / 3.99€
Medic Uther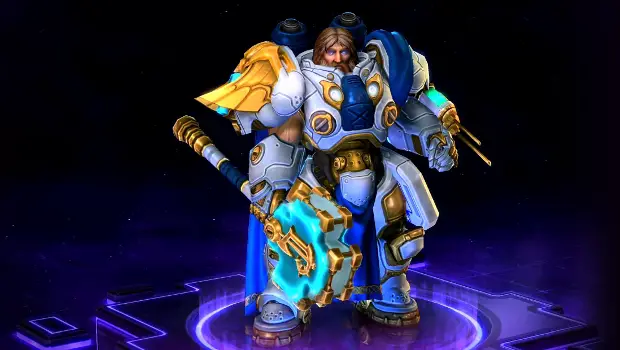 It is said any sufficiently advanced technology is indistinguishable from magic. Medical officer Uther Lightbringer tends to agree.
Additional Features: Themed abilities, altered voice-over
Palette Options: Blue, red, gold
Price: $9.99 / 8.99€
Judgement Uther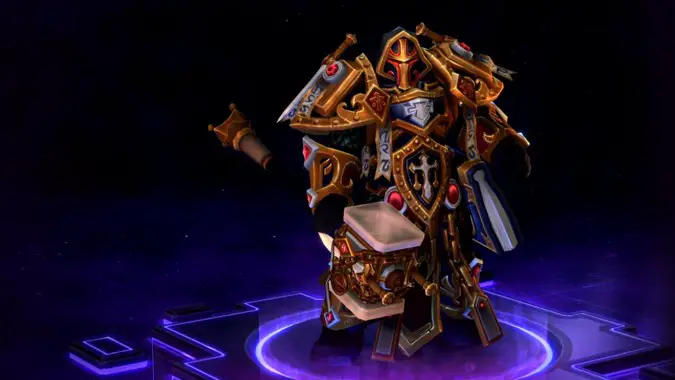 Despite surviving Arthas's brutal assault, Uther was unable to prevent Lordaeron's fall. Now under Varian's banner he leads the Silver Hand into Northrend to mete out justice.
Additional Features: Themed abilities
Palette Options: Black, blue, purple
Price: $9.99 / 8.99€
Join the Discussion
Blizzard Watch is a safe space for all readers. By leaving comments on this site you agree to follow our  commenting and community guidelines.