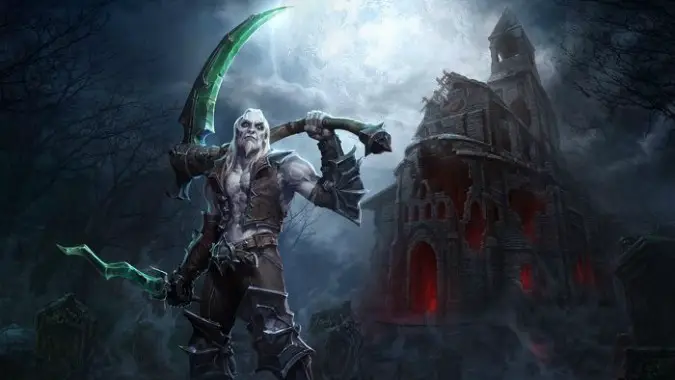 Heroes of the Storm: Xul skins
Xul is a Specialist from the Diablo franchise. If you're new to Heroes of the Storm, consider checking out our guide to the Specialist role. You might also want to check our general Heroes of the Storm guide which includes all of our Heroes walkthroughs, tutorials, features, and news coverage.
You can click on the images below to see Xul's skin options in a higher resolution.
Table of Contents
Cryptic Necromancer Xul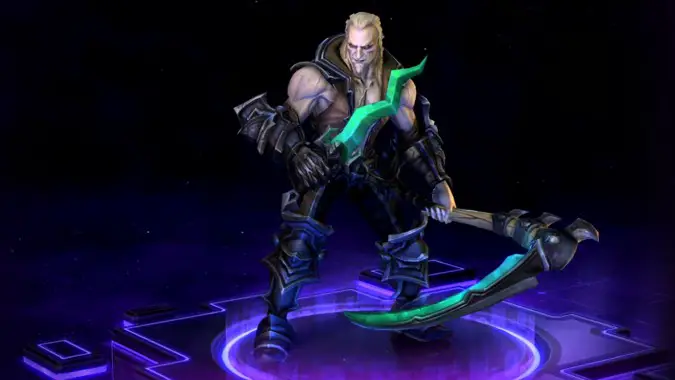 From the recesses of the eastern jungles comes a man cloaked in mystery. As a member of the secretive Priests of Rathma, or the Necromancers, Xul wields powerful death magic and fights to preserve the delicate balance between order and chaos.
Base Skin
Palette Options: Green, yellow, red
Master Xul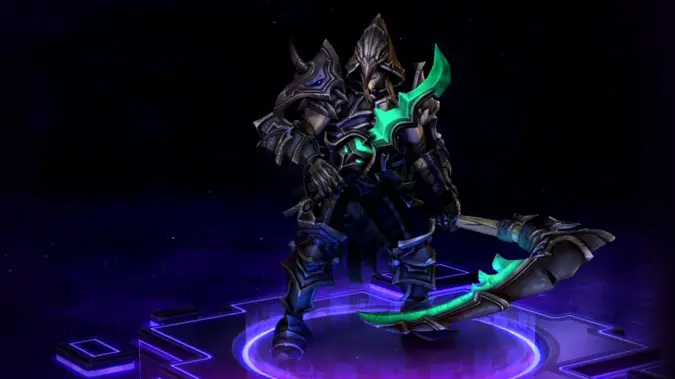 Cloaked in foreign garb, Xul returned from his fight against the Prime Evils as a Master Necromancer. He chose to mentor only a single apprentice, a promising student named Mehtan.
Additional Features: None
Palette Options: Green, gray, orange
Price: 10,000g (requires hero level 10)
Serpent King Xul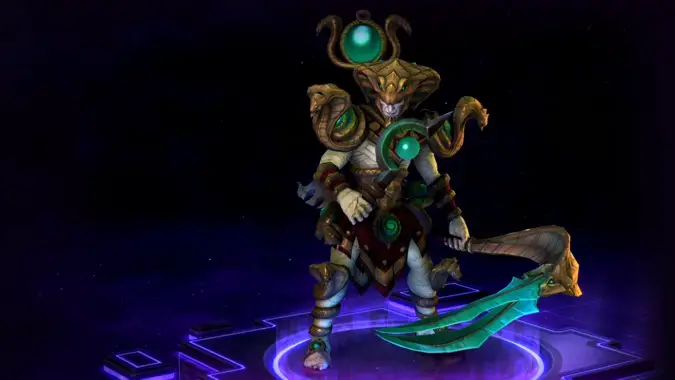 While the Serpent King acted as Pharaoh Ta-sadar's vizier, his true loyalty had always belonged to the Spider Queen. Once he saw his chance, Xul's betrayal was as swift as a serpent's strike.
Additional Features: None
Palette Options: Green and gold, blue, blue and gold
Price: $7.49 / 6.49€
Join the Discussion
Blizzard Watch is a safe space for all readers. By leaving comments on this site you agree to follow our  commenting and community guidelines.