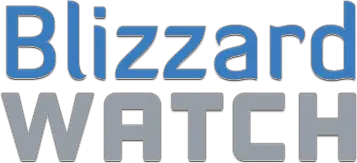 The official Overwatch cookbook is packed with delicious recipes and hidden lore tidbits
—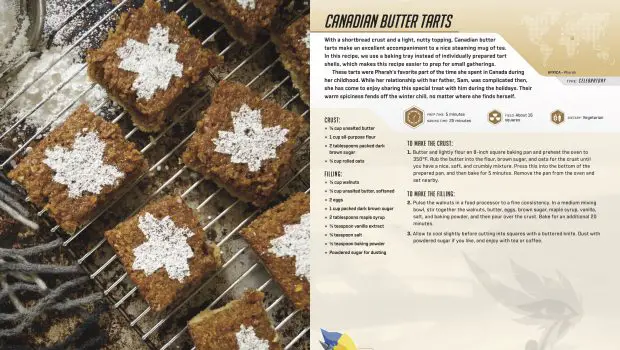 Canadian Butter Tarts
With a shortbread crust and a light, nutty topping, Canadian butter tarts make an excellent accompaniment to a nice steaming mug of tea. In this recipe, we use a baking tray instead of individually prepared tart shells, which makes this recipe easier to prep for small gatherings.
These tarts were Pharah's favorite part of the time she spent in Canada during her childhood. While her relationship with her father, Sam, was complicated then, she has come to enjoy sharing this special treat with him during the holidays. Their warm spiciness fends off the winter chill, no matter where she finds herself.
Overwatch: The Official Cookbook won't be out until October (though you can pre-order it now). Just click on the image above for a larger view and right click to open them in a new tab (or save them) to view them at full size.
Comments are for the entire gallery, not individual slides.
Join the Discussion
Blizzard Watch is a safe space for all readers. By leaving comments on this site you agree to follow our  commenting and community guidelines.