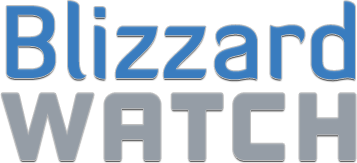 The official Overwatch cookbook is packed with delicious recipes and hidden lore tidbits
—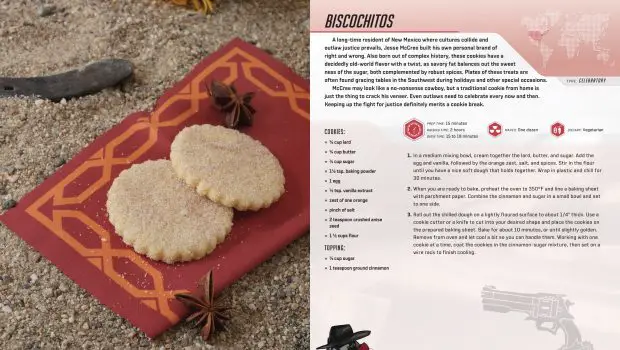 Biscochitos
A long-time resident of New Mexico where cultures collide and outlaw justice prevails, Jesse McCree built his own personal brand of right and wrong. Also born out of complex history, these cookies have a decidedly old-world flavor with a twist, as savory fat balances out the sweetness of sugar, both complimented by robust spices. Plates of these treats are often found gracing tables in the Southwest during holidays and other special occasions.
McCree may look like a no-nonsense cowboy, but a traditional cookie from home is just the thing to crack his veneer. Even outlaws need to celebrate every now and then. Keeping up the fight for justice definitely merits a cookie break.
Overwatch: The Official Cookbook won't be out until October (though you can pre-order it now). Just click on the image above for a larger view and right click to open them in a new tab (or save them) to view them at full size.
Comments are for the entire gallery, not individual slides.
Join the Discussion
Blizzard Watch is a safe space for all readers. By leaving comments on this site you agree to follow our  commenting and community guidelines.