WoW
Feb 20, 2015 8:00 pm CT
Daily Quests hits 100 comics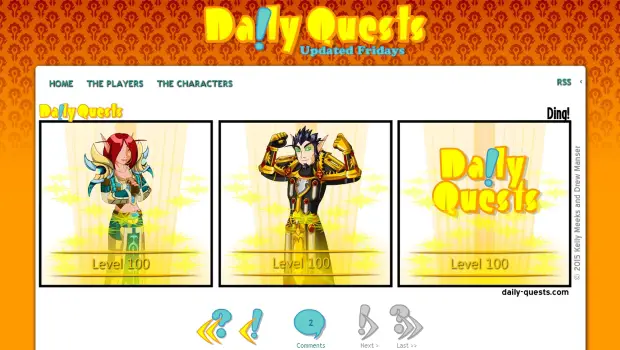 We at Blizzard Watch have been longtime fans of Fyreuni and Vas, so we're excited to see them complete their 100th comic. To celebrate, Daily Quest is doing a giveaway for readers. Prizes include:
1 Grand Prize: A single character half-body bust art commission
3 Runner-up Prizes: Daily Quest swag like Grumpy Tree and Fuzzy Tank magnets and buttons
There are multiple ways to enter the giveaway and show your support of Daily Quests:
The giveaway entry period ends on Monday, February 23, 2015 at noon MST (11am PST, 2pm EST, 8pm CET), and winners will be selected that evening.