WoW
May 7, 2015 7:00 pm CT
Blizzard releases official Bonus Event and Adventure Guide preview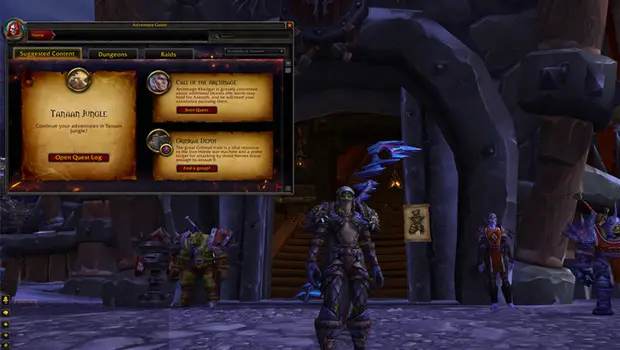 With patch 6.2 very much active on the PTR, today Blizzard released a preview for the Bonus Events and the Adventure Guide so that those not on the PTR can get a good idea of what new things await on patch day.
Bonus Events will rotate out different activities for players to complete in order to receive certain bonuses. Seven activities will have passive bonus for that particular activity.  For example, when the calendar marks Draenor Dungeons as the bonus event, players receive reputation with a specific faction for defeating enemies in Draenor dungeons. As another example, battleground bonus events reward three times the amount of honor during random battlegrounds. This relates to another much-anticipated feature: Timewalking. When the calendar marks Timewalking as a bonus event, specific Burning Crusade or Wrath of the Lich King dungeons will reward items scaled for your character's level.
Additionally, the Adventuring Guide will now make its debut as a hub for suggestions of what to do in the game, based upon your character's level. This will not only guide players toward new content they may not have noticed previously, but will also help direct some of your own character growth as it bases its suggestions on your item level, character level, and other events that might be happening. This is fantastic, because it means less wondering what to do or even where you left off if you haven't logged into a certain character for some time.
All in all, these look like some great ways to help direct the growth of characters at all levels!