WoW
Jul 23, 2015 1:30 pm CT
Hellfire and brimstone in today's WoW livestream on Twitch at 2 p.m. CDT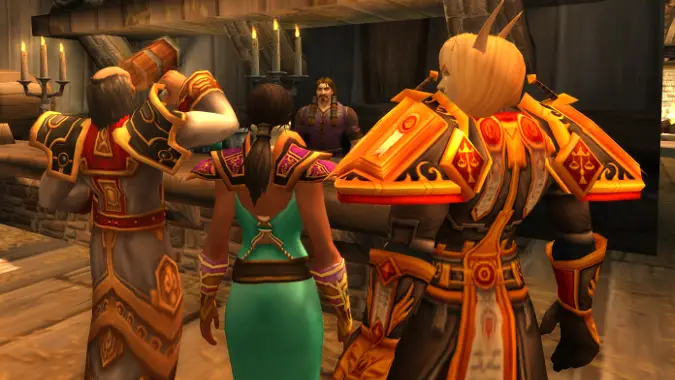 Update: Technical difficulties killed our leveling stream this week, but we're hosting Noxychu on our channel as she works on some art for our upcoming Overwatch page!
Today at 2 p.m. CDT, we will once again be streaming our leveling shenanigans in World of Warcraft. We'll be questing through Hellfire Peninsula and, if we progress far enough, we might dip our toes into the Blood Furnace. If you missed last week's livestream, you can watch the archive on our YouTube channel. If you want to watch today's livestream, you can do so below — or over on Twitch.tv, where you can participate in our chat channel.
For those of you who decide to join us in-game, we only ask that you be respectful: try not to thrust yourself in front of the camera and remember we are, in fact, trying to play the game. You can hang out, but a level 100 one-shotting our mobs isn't helpful! We know you're excited to hang out, but making our questing harder makes us grumpy. Thank you!