The Queue: BlizzCon excitement scale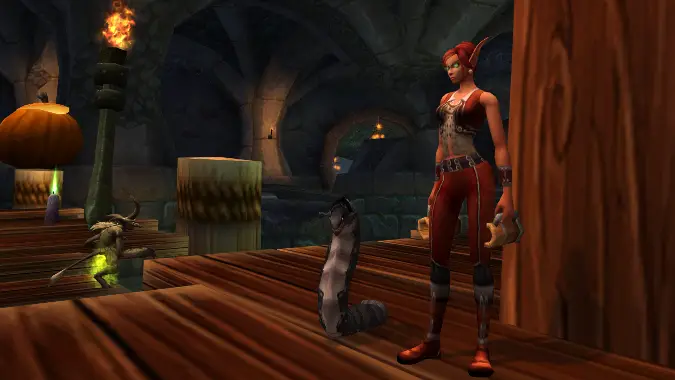 Welcome back to The Queue, our daily Q&A feature for all of Blizzard's games! Have a question for the Blizzard Watch staff? Leave it in the comments!
---
CLOUD_OTQ ASKED:
Why does Khadgar use "Fiery NETHER Blast" during the legendary quest chain? The fact he can harness the Nether is…concerning.
Technically all arcane magic comes from the nether. It isn't just Khadgar harnessing the nether. It's every Mage NPC and player character in World of Warcraft. Mages tap into that stuff just as much as Warlocks do. Mages just try to tap that raw energy while Warlocks go for the fel stuff. There's an Arcance spell Mages can pick up right now call Nether Tempest. The tier 2 Mage set is called Netherwind Regalia. Mages and Warlocks have this mutual hate relationship going on, but I think it's a result of parental issues. Mages created Warlocks. And when we're talking about Warlocks being evil, I think Mages are the true evil. At least Warlocks are honest about what they do!
---
CLOUD_OTQ ALSO ASKED:
given blizzard wants to bring back the fantasy of classes, do you think upcoming tier sets will also reflect this?
I might be in the minority, but I honestly do want to see hi-res revamps of old tier sets. It might be nostalgia talking, but I think some of those old sets really are the coolest armor in World of Warcraft — but they look dated as all hell. Judgement, Bloodfang, all of those — they haven't aged very well. I wouldn't mind if, for awhile, armor in the game was primarily remakes of older tiers. Or if you could buy them with dungeon tokens, or Faire tokens, or whatever.
---
KITTIPHAT_C ASKED:
How disappointed would you be if Class Halls are only accessible from level 100+ only? I think it's important for characters to be able to access these places from early levels, especially since Blizz is focusing more on class fantasy.
I don't anticipate characters lower than level 100 will have access to class halls. As such, I wouldn't be disappointed if they can't. Class Halls are a Legion feature for Legion content. I don't think my level 74 Warlock should have a garrison. Garrisons are Warlords of Draenor content. She'll get there when she gets there.
---
BURNNOTICE ASKED:
What happened to the tavern brawl video for this week? I like listening to the back and forth between you guys.
We recorded a few great matches — it was an absolute blast — but Matticus didn't record his own audio. We didn't get a chance at a second recording, either. Technically, the video exists, but it would be me talking to myself for 40 minutes and that's just weird.
---
ADAM HOLISKY ASKED:
Are you excited for BlizzCon?
My BlizzCon anticipation goes through a variety of stages. I'm past the excitement stage and into the dread stage — I dread getting on an airplane, which will inevitably have a slew of ridiculous delays which will infuriate me for hours and hours. In between excitement and dread is being overwhelmed by the amount of prep work, a stage where I get hyped for the potential news and announcements, and the stage where I try to talk myself down to more realistic expectations. Then, when I finally arrive in California, I'll feel pretty good about having survived the journey and spend the entire weekend in crunch mode.
BlizzCon is complicated.