Blizzard Watch Brawl: Gift Exchange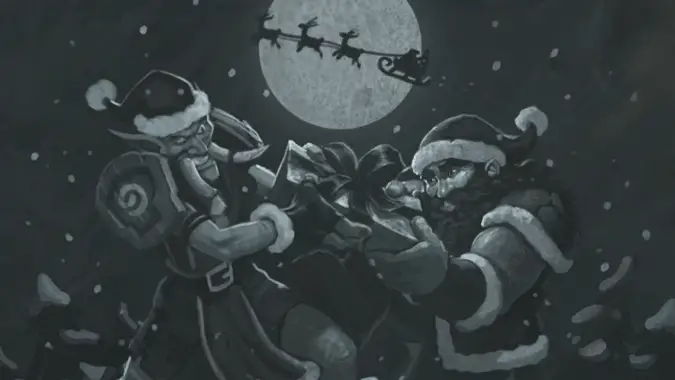 Matticus and I get into the holiday spirit with this week's Hearthstone Tavern Brawl. This week is Gift Exchange: Great Father Winter drops crates onto each side of the battlefield every turn. If you break the crates first, you get to Discover a poweful new card — which has its mana cost significantly reduced.
We had quite a bit of fun playing this Brawl and the gameplay required a big shift in strategy. The contents of the crates put a hard stop to traditional decks and gameplay — anyone who runs what they normally would in competitive play are going to get stomped. The Brawl requires building a deck around the concept of the crates, both smashing them as fast as you can, and trying to prevent your opponent from doing the same. Watch the video to see how we fare!