Legends of Tomorrow debuts tomorrow night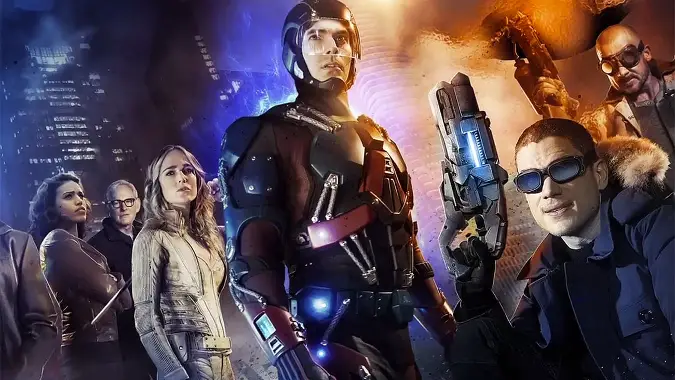 Legends of Tomorrow, a superheroic spin-off of both CW's Arrow and The Flash, debuts tomorrow night.
CW's Arrow single-handedly pulled me back into watching television. DC's TV interpretation of Green Arrow hooked me from its first episode, and they not only managed to duplicate that success with The Flash — they may have surpassed it. Legends of Tomorrow, one part crossover and one part spinoff, debuts tomorrow night with an ensemble cast pulling characters from both shows. Rip Hunter, a time traveling rogue, has gathered our heroes to pursue the immortal tyrant Vandal Savage through time to prevent a terrible future. To fans of superhero material, that's hardly the most outlandish story we've seen either in comics or on-screen. Legends of Tomorrow debuts Thursday, January 21 at 7 p.m. Central on The CW. Check TV listings for the airtime in your local timezone.
The main characters include:
Arrow's Oliver Queen (Stephen Amell) and The Flash's Barry Allen (Grant Gustin) will no doubt make cameo appearances, additional cameos and cast members have been teased. Jonah Hex has been cast for the show's 11th episode, Jewel Staite will play a tech genius from the future, and Ali Liebert has been cast as a new love interest for Caity Lotz's Sara Lance / White Canary.
https://twitter.com/TheCW_Legends/status/686332918713602048
Personally, I'm thrilled to see this ensemble cast. Many of these characters were among my favorites in Arrow and The Flash — particularly White Canary and Captain Cold. Unfortunately, their status as minor characters never gave them the time they really needed to shine. Hopefully Legends of Tomorrow will give them an opportunity to step into the forefront. In addition, hopefully Legends of Tomorrow stepping up onto its own two feet means Arrow and The Flash don't need to continue dedicating time to laying the groundwork for the spinoff. While both shows have had a strong season so far, they've both spent precious time establishing what's to come in Legends rather than focusing on their own narrative.