A Dark Recipe in this week's Hearthstone Tavern Brawl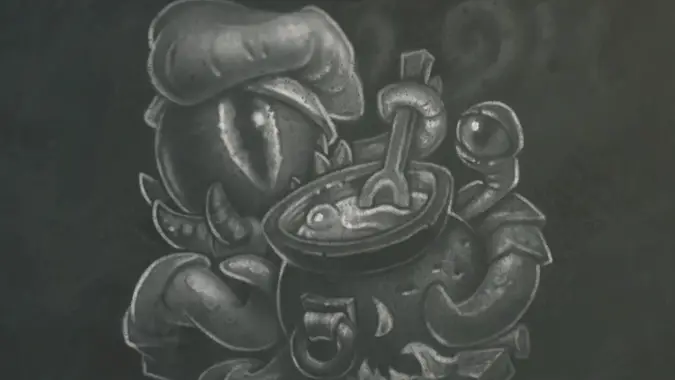 This week's Hearthstone Tavern Brawl is A Dark Recipe: Choose your class and receive a Whispers of the Old Gods deck themed around one of the Old Gods themselves. Given Whispers of the Old Gods released back in April, it's a surprise we haven't seen this Brawl until now — Tavern Brawls seem like a great place to preview new expansion mechanics at the time of release, not months after the fact.
I played my first round of A Dark Recipe on a Mage and managed to win before any Old Gods hit the game board, which actually seems to be the theme of this Brawl in general. In my admittedly limited experience, these decks lend themselves to fast games for good or for ill, and despite playing a number of rounds, not once has one of the Old God cards hit the game board. The Paladin deck is a poor Divine Shield Paladin, which gets wrecked by every other deck in play long before Paladin can play their Yogg-Saron. Heck, even against other Divine Shield Paladin decks, one player tends to sieze control of the field and snowball to victory.
I expect there to be a clear victor among the classes in this Brawl, and my advice would to be try them all until you find the one that works for you.