Hearthstone announces the Welcome Bundle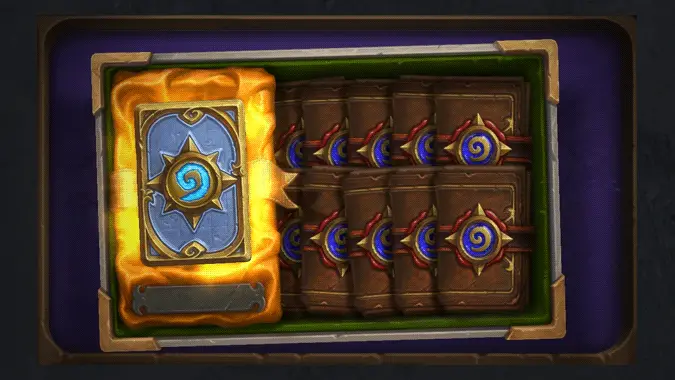 While legendary cards aren't strictly necessary to play Hearthstone, it's often expected you have a full suite of them at this point in the game's lifecycle — even if you're brand new to the game. This long after launch, even community made "starter" or "budget" decks include legendary standbys such as Tirion Fordring, but if you haven't been playing Hearthstone that long, you're waiting for fate to shine upon you so you can attempt to build even one of those decks. Now, with the introduction of the Welcome Bundle, the barrier to entry is just a little lower if you're willing to invest $4.99. For that price, you'll receive 10 Classic card packs and a random class legendary.
If you're the kind of person willing to spend money on a free-to-play title, $4.99 for 10 card packs is already a decent exchange — but throw in that class legendary, and this bundle will definitely put new (or downright unlucky) players on the right path. Remember: This is a class legendary, and not a legendary in general. There's no chance you'll end up with a Nat Pagle. No, you aren't guaranteed to get Tirion Fordring or Antonidas, but you might. Even if you don't, whichever legendary you get is a good start point for building a deck. A Grommash Hellscream will do wonders for Baby's First Warrior Deck.
The Welcome Bundle is not yet available for purchase, but we expect to see it in the live game within the next few days.