Top 3 in this week's Hearthstone Tavern Brawl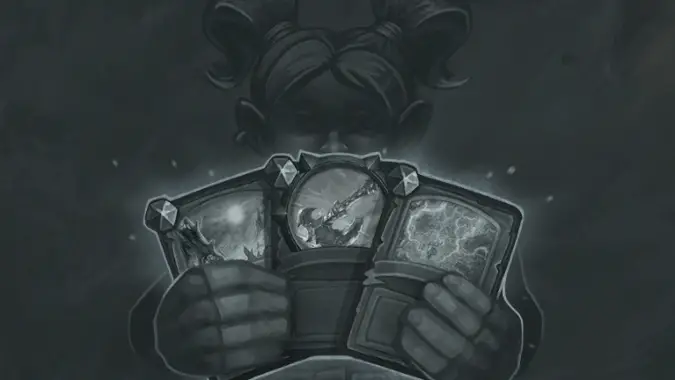 All the way back in May, Tavern Brawl brought us Top 2. Now, this week's Hearthstone Tavern Brawl is Top 3! You choose any three cards and your deck is populated with 10 copies of each. We're already seeing the old frustration combos of Arcane Missiles and Mana Wyrm, now rounded out with Mirror Image. Alternatively, Mirror Image, Mana Wyrm, and Flamewaker. And with the addition of One Night in Karazhan, we're also seeing Prince Malchezaar, starting players off with a pile of extra legendaries in their deck.
If Top 3 plays out anything like Top 2, the first day of this Brawl will be full of wacky experimentation, with players all trying new and bizarre theories just to see how things play out, meaning it won't be too difficult to get your win for the week. However, the Brawl will quickly settle into a "meta" over the weekend consisting of only a small handful of deck types — the decks proven to be exceedingly powerful. Wins will become more difficult unless you, too, decide to use one of those few effective decks, or manage to find a deck which specifically counters it.