Lost Secrets of Un'goro the next Hearthstone expansion according to potential leak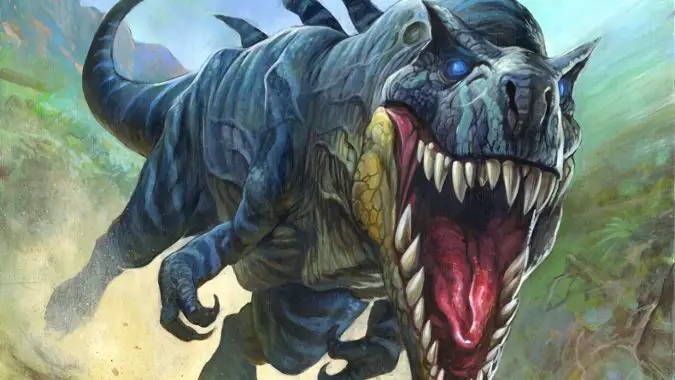 In the wee hours of the morning, a curious title was discovered in voice actress Lani Minella's résumé, found on her personally managed website, AudioGodz. Lani Minella lists herself as the voice actress for multiple dino-themed roles in Hearthstone: Lost Secrets of Un'goro which, obviously, does not yet exist.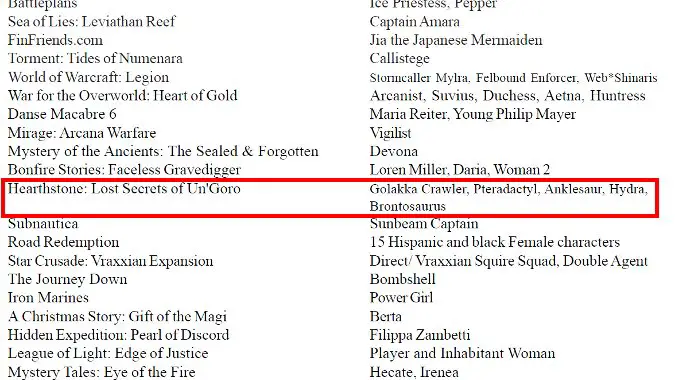 Lani Minella is listed as the voice actress for the Golakka Crawler, Pteradactyl, Anklesaur, Hydra, and Brontosaurus cards. In previous expansions, she voiced cards such as the Faceless Summoner, Darkshire Librarian, and Cult Master. She is also known for her roles as Eve from Mass Effect 3, Adria from Diablo, and Ivy from Soul Caliber among many, many others.
In World of Warcraft, the zone of Un'goro Crater is not only home to oodles of dinosaurs, but is also rich in Titan ruins and lore. While an Un'goro set would no doubt deliver on new Beast-type treats for Hunter and Druid decks, the magi-tech nature of the Titans could bring plenty to the table for all Hearthstone classes.
Given the imminent conclusion to the Year of the Kraken, we'll likely to see this (or at least an) expansion releasing as early as April of this year, ushering in the new season of Standard play in Hearthstone. However, given this information has yet to be confirmed by Blizzard Entertainment, we do advise caution: Don't get too excited to gobble up Pirate decks with your raptor army. Anything could happen.