Lucio looks tastier than ever in this pancake art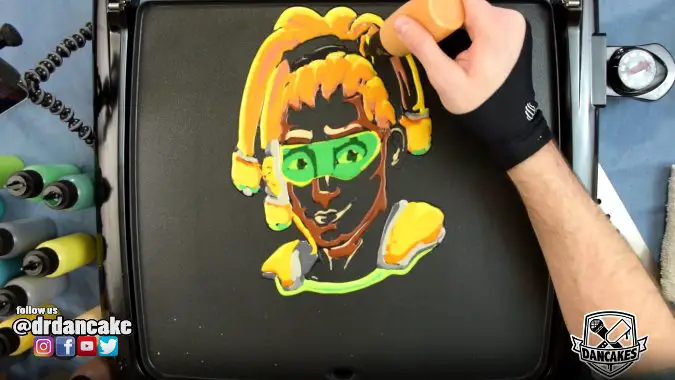 Feast your eyes open the latest creation from Dancakes, a pair of pancake artists: Lucio of Overwatch, now in pancake form.
If that tickled your fancy, Dancakes also created Pancake Tracer all the way back in June of last year. I admit, I don't really get pancake art, but it's difficult to deny these creations are impressive. If you asked me to create a nearly picture-perfect recreation of an Overwatch character with runny pancake batter and a hot griddle as my medium, you'd probably get something reminiscent of fried baby poo.
Still, I'm not sure I get the point of pancake art. Pancakes are for eating, but I'd feel bad eating someone's beautiful artwork. Then again, there's a lot of artistry in cooking, isn't there? Chefs go to great lengths to make their food look good with picture-perfect presentation only for it to be eaten. These pancakes aren't exactly gone forever once they're eaten, either. The physical pancake is long gone by this point, but we're still looking at it, watching it, and appreciating it right now — in digital form.
This is all a little too philosophical for me. I just want to eat pancakes, okay?