Hearthstone distributes free card packs to compensate for lingering quest bug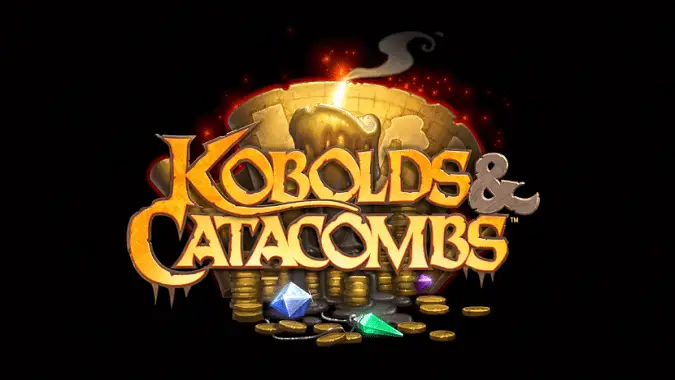 Since the launch of Hearthstone expansion Kobolds and Catacombs, players have experienced delays receiving their daily quests. Though the expansion launched back in early December, the issue still has not been completely resolved. As an apology for the ongoing frustrations, Hearthstone sent three free Kobolds and Catacombs card packs to all players yesterday evening. If you haven't yet claimed your packs, you can find them in the "gifts" section of the Blizzard Battle.net launcher.
Blizzard representatives have previously stated the delay — or outright failure — in receiving new daily quests is a result of the popularity of Kobolds and Catacombs Dungeon Runs. The sheer number of Dungeon Runs being played has slowed down some of the game's other services. While some fixes have already been implemented to alleviate the issue, it has not yet been fully resolved. If you're one of the players impacted by this, Community Manager Jesse Hill has offered some suggestions to force the game to recognize you're in need of a quest.
EDIT January 4: The three Kobolds and Catacombs packs have been delivered to all players and can now be found in the Gift area of the Blizzard Battle.net app. To redeem on mobile, just log into Blizzard Battle.net via your favorite browser. If you're on PC, you can click the gift icon on the upper right next to your Battletag or click here.
Greetings,
Thanks for helping to make the launch of Kobolds & Catacombs legendary! Millions of players joined us to explore the vast kobold dungeons, and we hope all your adventures into the depths have been incredibly fun.
After launch, we discovered something not-so-fun: an issue that delayed some players from receiving new daily quests after logging in, largely due to the unexpected impact that so many Dungeon Runs had on our services. We immediately set to work investigating the issue and implemented hotfixes to resolve it. We're still working on it, but at this point the delay is significantly reduced, and in most cases players will now see their daily quests immediately upon log in.
Due to the nature of the issue, some players may still experience a delay between 10-30 minute after logging in to get their daily quest. Here are some steps you can take to prompt the quest log to update if you are not already seeing new quests upon login.
Check your quest log 10-30 minutes after logging in for the first time after quests reset. You need not remain logged in for that time.
Manually refresh the quest log by pushing the Quest Log button.
Play games in Play Mode or Arena (Note that Dungeon Run will not cause the quest log to update).
Note: If you happen to complete your quest without seeing the quest log update, you'll still be properly rewarded.
We're currently working on short-term solutions that should soon make these additional steps unnecessary, and we plan on implementing better long-term solutions in the new year.
We understand how important daily quests are to the experience of Hearthstone, and we're sorry for any confusion or frustration affected players might have experienced. As a celebration of Kobolds and Catacombs and a thank you to affected players for being patient while we worked to fix this issue, we're sending all Blizzard players three Kobolds & Catacombs card packs, for free, on us!
Your free card packs will arrive via Blizzard Battle.net gifting in early January. To redeem on mobile, just log into Blizzard Battle.net via your favorite browser. If you're on PC, you can click the gift icon on the upper right next to your Battletag. If your packs don't appear in-game after you claim them, please try restarting Hearthstone.
Thanks for joining us in the tavern, and we wish you warmth and joy for the holidays!
Best of luck to all of you who've experienced this issue. Hopefully, the Hearthstone team will soon resolve it for good.