When does Overwatch's Anniversary 2020 event start?
Click here for more photos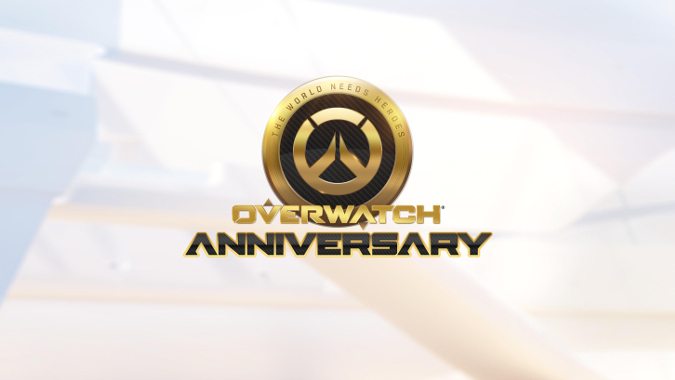 Overwatch's annual Anniversary 2020 event is one of the few in-game celebrations that lands on a predictable date. The shooter originally launched in late May 2016, so we can expect the event to cover that date — otherwise what's the point in acknowledging it as the Anniversary? Therefore, predicting when this event will start is pretty easy.
The Anniversary 2020 event will likely start Tuesday, May 18 at the earliest, or Thursday, May 21. Patches for the game typically launch on one of those days. The game's actual birthday is the Sunday, May 24, but there's no way it would launch over the weekend, even if it's technically the most appropriate dates. As for the exact time it'll release on those days, you can expect it to go live at or around 1 p.m. CT.
If you're new to Anniversary events in Overwatch, you're in for a bit of a surprise. The event doesn't really have a major theme other than "yeah, Overwatch!" so the new cosmetics and skins can be fairly random. Last year we got a Gargoyle Winston skin that looks like it was rejected from the Halloween Terror event. We also got an adorable Honeydew Mei skin that equips her with tea instead of her freeze juice. And then there was that very bad Riot Police Brigitte skin — they're not all winners! But the skins from all previous events, from Halloween Terror to Summer Games, are also available via loot boxes — which is arguably the biggest draw of the Archives event.
Anniversary 2020 doesn't really have a signature unique Arcade mode like Lucioball or Retribution. They have occasionally introduced new Arcade maps like Petra and a Competitive variant for Deathmatch, but that's it. Don't log into Overwatch expecting the biggest celebration of the year; it's more like a reminder that the characters are still great and that wow, there are a lot of them.
In the meantime, save up your currency, prepare yourself for some wins in Arcade, and kneel to the RNG gods. Anniversary is on its way and there will surely be a skin or two that you absolutely need. As any Overwatch player knows, if you're not rocking the latest skins, are you really winning?