When is the Overwatch 2 Winter Wonderland event for 2023?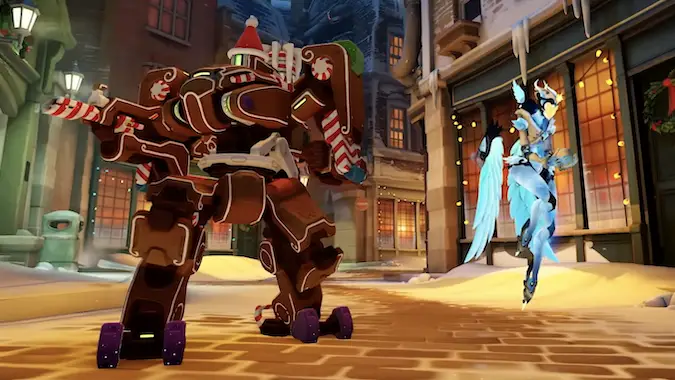 Brr! Stay frosty, Overwatch community, because when the year is nearly over, it's time to prepare for a Winter Wonderland. Here's when you can expect to see the final seasonal event arrive in Overwatch 2 this year.
It's been varied whether Overwatch 2 seasonal events last two or three weeks. Honestly, it might depend on how much the art and animations teams have created. We got three weeks of Winter Wonderland last year, so that's my only data point for making 2023 predictions. I'm guessing that the Overwatch Winter Wonderland event will last from December 12 to January 2.
Winter Wonderland is the best time of year to flex your Mei skills. There are multiple Arcade modes starring the adorable hero. Expect to see all of those make a return: Mei's Snowball Offensive, Snowball Deathmatch, Mei's Yeti Hunt, and Freezethaw Elemination. That's a whole lot of modes, but it has been quite awhile since Blizzard introduced new wintertime content. Maybe this will be a year with a new snowy map or game mode introduced? At the very least, I could picture a portion of the peaceful Shambali Monastery being adapted as a setting for one of the Arcade modes.
As with all of the seasonal events, completing challenges centered on the Arcade modes is how you can unlock minor cosmetics for your hero roster, such as voice lines and sprays. The Shop is the place to go for new skins and bundles, with a fresh batch of looks available for each week of the event. During last year's event, there was even a sweet Bastion skin you could buy for just a single Overwatch coin. Maybe, if we're good, we'll be gifted with a similar deal this year. Be sure to also check out the latest info about Overwatch 2 Twitch Drops; you'll probably have some frosty treats available to earn from viewing your favorite streamers.