Updated
Overwatch
No comments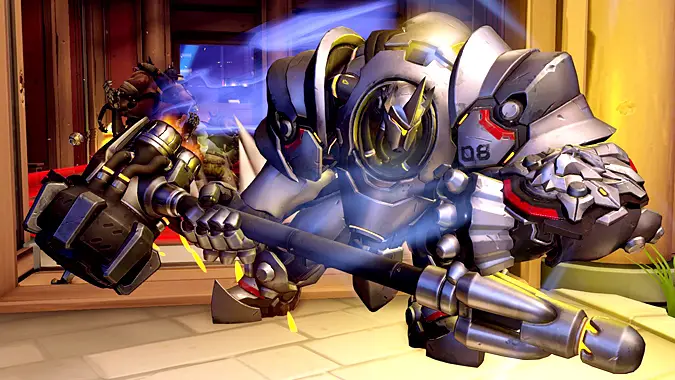 Updated: Reinhardt fixes and other Hero changes on the Overwatch PTR
It appears that Overwatch players who are unhappy about Reinhardt — specifically, complaining that some of his abilities are bugged or aren't working at all — have a ray of hope. Jeff from the Overwatch team (aka Game Director Jeff Kaplan) has posted to the forums saying that the dev team is investigating these issues, and fixes for some are coming to the PTR soon.
We're looking into reported issues with Reinhardt.
Please post bugs in the bug forum (not this thread). The most helpful thing are videos and/or reproducible steps. The more specific, the better.
Thanks for your patience.
While you should keep reporting problems, this afternoon Kaplan gave us Reinhardt update. Apparently a number of bugs have either already been addressed or will be addressed in an upcoming PTR build.
A few of the addressed issues (Fire Strike hit box, for example) were fixed before 1.13. The rest have either been fixed or iterated on in 1.13. All of these fixes should be available on the PTR by this afternoon.
Addressed Reinhardt Issues
Fire Strike hit-box was too small
A host of hammer swing issues affected by high network latency have been addressed
We've also increased Reinhardt's hammer swing speed by 10% in general in 1.13
Several animation cancelling bugs (also high network latency related) have been fixed
Fire Strike and Charge animations now synch correctly regardless of network latency
Charge reliably pins targets instead of knocking them back (Note: we fixed a number of issues and all of the issues we were reliably able to reproduce. Because charge is a cone-based attack and latency is involved, there might be other issues that surface. Providing us reproducible steps or video clips will help us if additional issues arise)
Charge reliably pins targets when moving up steep stairs/ramps (see above note)
Remaining issues:
Earthshatter isn't picking up targets under certain circumstances. We intend to fix this issue in the next patch.
Some adjustments to Reinhardt are already on the PTR, where his hammer attack has been sped up by 10%. But Reinhardt isn't the only hero seeing some changes. Geoff Goodman, Principal Designer on Overwatch, posted the following notes that cover quite a few heroes.
There are some new hero changes on the PTR to test out. Some of these are new as of this latest update and some have been there for a bit longer.
Doomfist
Rocket Punch
Total distance traveled reduced by about 20% (This change has been on the PTR for a little while now)
Seismic Slam
Added a new UI indicator to show how much damage it will deal, and how much it dealt. Previously this was only indicated by the default crosshair filling in, but this is only visible when using the default crosshair. The new indicator should always be visible, regardless of any crosshair changes. Also, targeting this ability while in the air is now restricted to locations lower than your current height.
McCree
Flashbang
Now slows targets significantly when they are stunned. This makes them less likely to slide away around a corner or something similar once they are stunned.
Reaper
Shadow Step
VO and SFX distance dramatically reduced.
Reinhardt
Hammer
Swing speed increased by ~10%. On top of the swing speed increase, we've gone through and tweaked many timings and other things about the Hammer to make it more responsive. Overall it should feel a lot better to swing and make contact with enemies.
Charge
Impacting another charging hero (Doomfist or Reinhardt) no longer deals damage to both characters, but still causes a knockdown on both.
Zarya
Graviton Surge
Now disables all movement abilities of affect targets. This is similar to how Junkrat's trap affects abilities.
The McCree and Zarya changes seem aimed at adding a bit more CC bite to abilities to keep affected players from just slipping away, while some of Doomfist's movement abilities have been reined in, perhaps to keep him from getting to places he shouldn't be. If you play any of these characters regularly you may want to hit the PTR and check out the changes. Since the few times I've played Overwatch I've tended to play Reinhardt, I'm happy to see him get looked at. Swinging a big hammer at people should always feel good, in my opinion.