WoW
Feb 9, 2015 9:13 pm CT
Hotfixes for February 9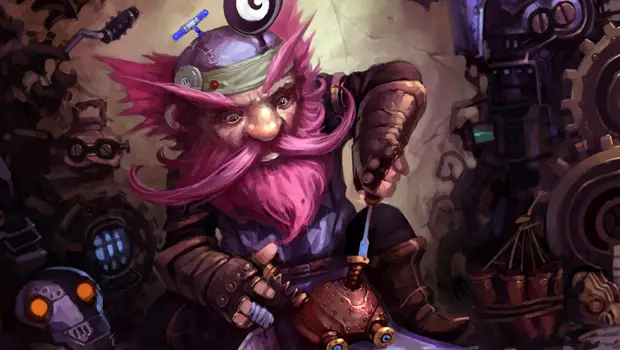 A new set of hotfixes have been released on the official blog — today's hotfixes include a whole host of  adjustments to various encounters in the new Blackrock Foundry raid, as well as a couple of bug fixes around the world and for the Love is in the Air holiday event.
February 9
World Event: Love is in the Air
Crushing the Crown: Fixed an issue where the Crown Chemical Company Wagon in Darkshore was not granting quest completion credit.
Raids, Dungeons, and Scenarios
Blackrock Foundry

Gruul

Gronnling Laborer's Gronnling Smash ability now deals less damage.
Reduced the damage that Gruul's Inferno Strike deals to 10-player raid groups on Normal and Heroic difficulties, but increased the rate at which damage scales with raid size. Larger raid groups should find the damage relatively unchanged; smaller groups will find that the ability now deals less damage.

The Blast Furnace

There's now a berserk timer for the encounter at the 13 minute mark.

Iron Maidens

Admiral Gar'an's Penetrating Shot no longer targets players who are riding a loading chain.
Fixed a situation where Tricks of the Trade (Rogue) or Misdirection (Hunter) could cause the Deckhands to go into evade mode.

Blackhand

[Requires a realm restart] Beginning with the new raid timer, Blackhand will consistently drop universal set tokens at the same consistent rates as other bosses in Blackrock Foundry.
If the Siegemaker's Fixated target dies, it should now Fixate on the closest target.
Cast time for Iron Soldier's Explosive Rounds ability should now be scaling smoothly with raid size and should no longer have breakpoints where the damage ramps up more than intended at 16 and 26 players.
In Stage Two, Blackhand now casts Marked for Death every 16 seconds (up from 15 seconds).
Players no longer take falling damage upon landing after receiving Blackhand's Massive Shattering Smash.
In Stage Three, Blackhand's Attach Slag Bombs ability now prefers players that are not affected by the Impaled debuff.
Battleground and Arenas
Druid's Starfall and Sunfall no longer targets players that are capturing a PvP point in Arathi Basin, Battle for Gilneas, and Eye of the Storm.
Bug Fixes
Alliance characters that complete the Primal Combatant achievement are no longer being told to go to Orgrimmar to receive a reward.
Fixed an issue where characters that log out on the Deeprun Tram may be unable to log back in.