Peek at Diablo 3's Patch 2.2.0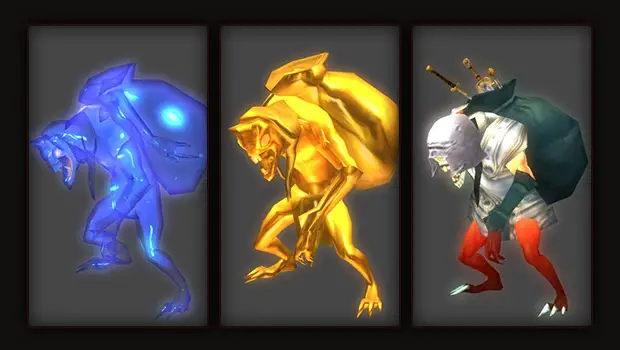 The Public Test Realm isn't set up yet, but the Diablo team is offering a sneak peek at the upcoming 2.2.0 patch. In addition to the usual class balance tweaks, new legendary items and sets are being introduced to further diversify class gameplay builds. One special legendary was built by the D3 community through the BlizzCon Legendary Workshop, though it hasn't been named just yet.
Patch 2.2.0 will bring three new goblins to chase across new rift maps as well as a new type of bounty among even more Act II, IV, and V bounties. I'm excited for the new cosmetics window.
New Cosmetics Window:
Want to take your Spectral Hound for a romp around Sanctuary without worrying about taking up valuable inventory space? Well, now you can! Starting in patch 2.2.0, any cosmetic items you own can be easily selected from a new interface, so all your visual goodies will be a click away. This includes items whose effect is only for looks and which don't directly affect gameplay, like wings, pets, portrait frames, and pennants.
But this patch might take longer than usual to play for PC and Mac users — the Diablo III files are being flipped from the old MPQ files to the newer CASC system. The new CASC system will let patches and client-side hotfixes happen faster and more reliably.