Hearthstone's Molten Core wing of Blackrock Mountain opens Thursday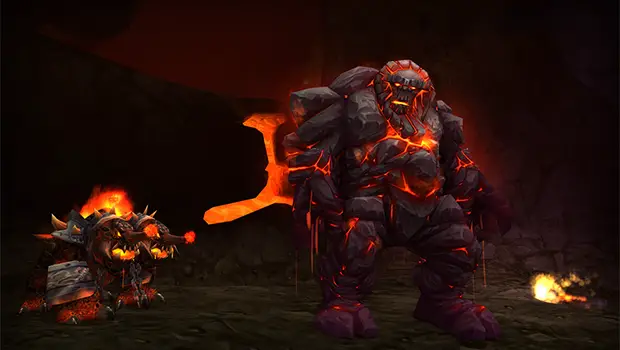 The details of the Molten Core wing for Hearthstone's recently released Blackrock Mountain adventure are now available on the Hearthstone website. Players will be squaring off against some old favorites:
Garr
Baron Geddon
Majordomo Executus
Ragnaros
Call it a hunch, but I suspect that during the Executus match, he will summon Ragnaros "too soon." In addition to the normal and heroic versions of each boss, players will have access to new class challenges for the warrior and shaman.
Available rewards
Community Manager Zeriyah has confirmed that all subsequent wings are expected to go live on Thursday.
https://twitter.com/CM_Zeriyah/status/582612590427271168
I will be streaming my attempts at heroic Molten Core this Friday night at a special time starting at 7 PM Central. Make sure you visit and subscribe to the Blizzard Watch channel on Twitch! If you miss it, you can always catch the replays on our YouTube channel!