Alternate Hearthstone hero portraits may be on the way
A recent blog post on the Hearthstone site is a short piece of fiction which highlights a mysterious figure arriving at the Inn after a rather heated match between tavern patrons.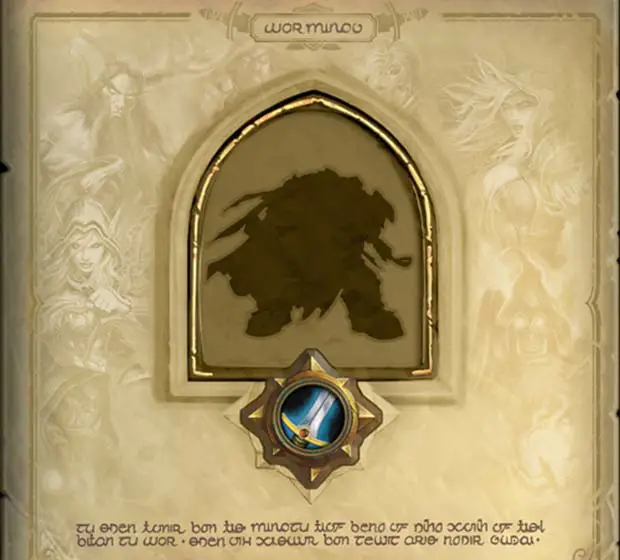 Speculation among the rest of the Blizzard Watch team is this might be the arrival of alternate hero portraits. The warrior icon below the silhouette denotes that this particular hero would replace Garrosh. If you look at the background, you can see the faint silhouettes  of all the heroes other than Rexxar and Garrosh. This could be an additional microtransaction offer where players can purchase alternate class portraits (with possibly gold or money). An interview with the Hearthstone developers from November 2014 revealed they were interested in developing different cosmetic versions of heroes that far back.
There is an outside chance that this might mean a separate class entirely and that the warrior icon is designed to throw everyone off. While I'm a betting man, I wouldn't put my chips down on that just yet.
What do the rest of you think? New hero, new class, or something else altogether?