Argent Tournament likely coming to Hearthstone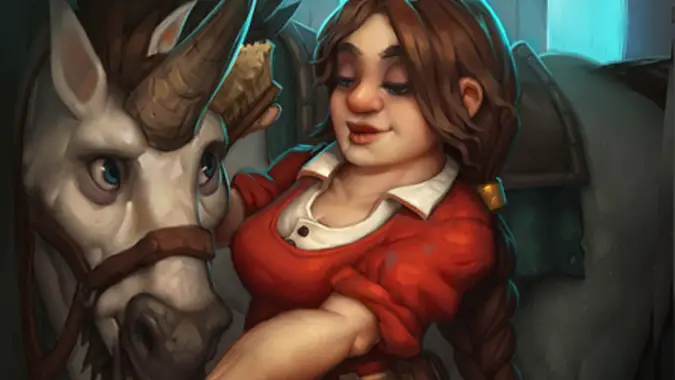 A new Innkeeper's Tale from the official Hearthstone website has all but confirmed the suspicions we had regarding the PC Gamer news release from last week — it looks like the Argent Tournament is coming to Hearthstone. Last week, PC Gamer received a scroll in a cardboard tube, announcing something new coming from Blizzard's highly addictive card game. Upon opening the cardboard tube, trumpets played that were reminiscent of the ones heard at the Argent Tournament. The news release today has the Innkeeper discussing new arrivals to the tavern — and everyone is suited up in armor.
Add to that the illustration accompanying the short news article — an image of a dwarf with a "unicorn" that is pretty clearly the Quel'dorei Steed, obtainable through a rep grind with the Silver Covenant at the Argent Tournament grounds — and you've got a pretty good indicator as to just what's on the horizon for Hearthstone. Whether this is a new expansion, or just another Adventure remains to be seen, but given that the last Hearthstone expansion, Goblins vs. Gnomes, was introduced with a similar mailing to major gaming websites, it's looking like the expansion idea may carry a little more weight. We'll have all the details, or at least a much clearer picture, after whatever news release is planned for July 22. You can check out the latest Innkeeper's Tale on the official website.
Let's just hope there's no jousting, shall we?