Legion, Hellfire, Y: The Last Man, and (maybe) Moon Knight in development for TV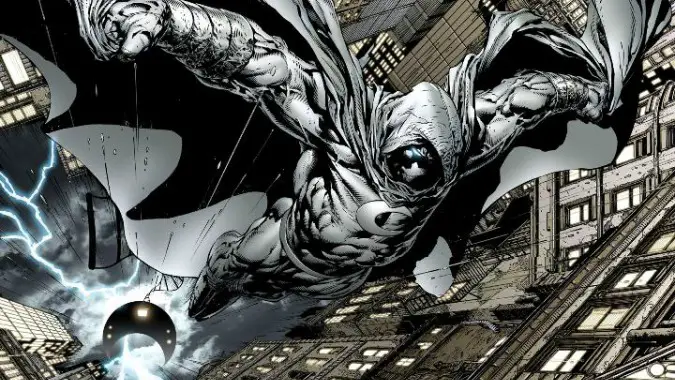 Four more TV projects are in the works based on comic books. It must be a day ending in Y.
No less than four comic books had announcements yesterday that they are on their way to small screen adaptions. First, Marvel and Fox Network Groups announced they are moving forward on developing pilots of two titles set in the X-Men universe. The Fox broadcast channel is getting Hellfire, based on the Hellfire Club, a notorious group of evil mutants that have been a long-time thorn in the side of the X-Men. The series is set in the late 1960s. No word yet on which members of the club will be in the show though you may be familiar with Kevin Bacon's performance as the leader Sebastian Shaw in X-Men: First Class. Maybe Fox will be pairing this with Gotham or their upcoming Lucifer for a night super villain drama.
FX Network is working on the pilot for Legion. For those of you unfamiliar, that is the code name of Charles Xavier's son, David Haller. He is one of the most powerful mutants on the planet and suffering from schizophrenia. This show is being helmed by Noah Hawley who created FX's modern retelling of Fargo (which just started its second season this week). If Hawley can bring his brilliant character study style of Fargo story telling to David Haller's life, we could be in for a real treat.
FX also announced they are pairing with Brian K. Vaughn to develop his much beloved graphic series Y: The Last Man into a show. The creative rights to the story were wrapped up in a failed movie deal since 2007. Now the story of a dystopian future where a virus has wiped out all the men on the planet except for one may get its day in the sun on the cable network known for quality dramas.
This last item is more rumor than official announcement. Screencrush claims that there are currently talks to bring Moon Knight to Netflix. This seems rather likely as Moon Knight is part of the same scene as Netflix's other New York-based hero series, Daredevil, Jessica Jones, Luke Cage and Iron Fist. Whether he is going to get his own series or be part part of the established shows in the way The Punisher will in season two of Daredevil remains to be seen.