This is how you Halloween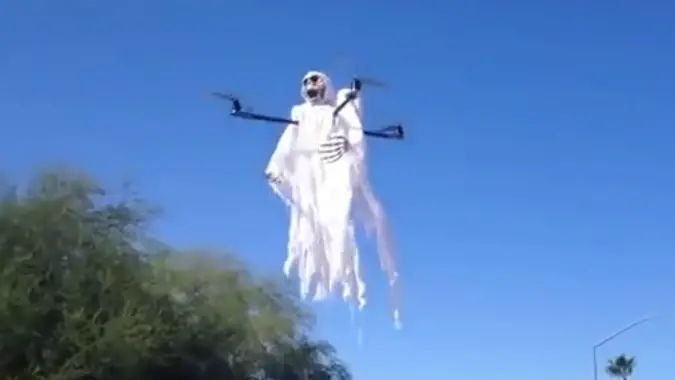 I can't decide if this is brilliant or evil. Probably both.
I'm a huge fan of Halloween. I love to decorate the yard, stock up on the good candy, and see what inventive costumes the neighborhood kids come up with every year. I don't have that crazy house that goes all out every year, but I like to do it up nice for the excited visitors on my doorstep.
And that's why I need this. A drone with a ghost attached to it. Holy mackerel, think of the fun you could have with this thing. Slowly sneak up on a group walking down the sidewalk. Then use a voice box to issue maniacal laughter. When everyone turns around with that uncomprehending look on their face, zoom away so they're not quite sure what just happened. Pure Halloween entertainment, my friends.