Inflatable Thunderfury and more coming for WoW's 11th anniversary
Updated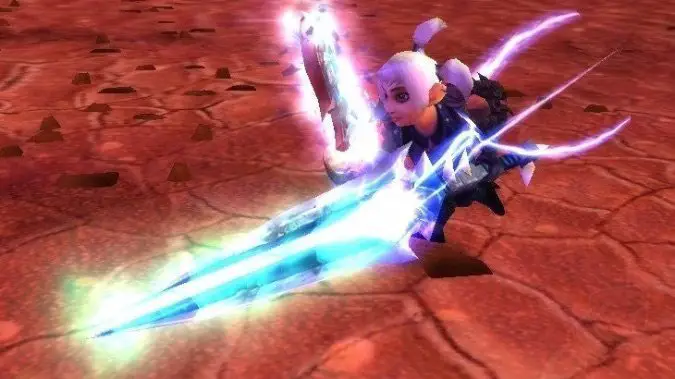 It seems like just yesterday World of Warcraft was celebrating its tenth anniversary — video games grow up so fast these days, don't they? This month, the game will be celebrating its 11th anniversary from the 16th to the 30th and we have a sneak peek from information datamined from Chinese servers. And, if it turns out to be correct,
Update: This has been officially confirmed by Blizzard, so, yes, you can finally get your own Thunderfury, Blessed Blade of the Windseeker. At least the inflatable version.
I'd say don't say it, but since the item's associated achievement is called Did Someone Say…? I assume it's already a lost cause. Sigh.
In addition to your very own (squishy) Thunderfury, players logging on from the 16th to the 30th will receive an Edwin VanCleef costume and some Hallows' End style disguise wands. And, as usual, everyone logging on will get an achievement for celebrating 11 years of World of Warcraft in Azeroth.
This is much less elaborate than last year's anniversary, which featured the return of the Vanilla-era epic Tarren Mill vs. Southshore battles and revamped Molten Core (complete with Core Hound mounts), so I wouldn't blame you for being a bit let down by this more run-of-the-mill celebration — couldn't they have dusted off Tarren Mill vs. Southshore for a return, at least? Still, it's not every day a game turns 10, and we can't expect such an elaborate show for just another year.
Still, even my worst memories of Vanilla are preferable to trade chat being lost in an endless parade of DID SOMEONE SAY THUNDERFURY, BLESSED BLADE OF THE WINDSEEKER? Throw us a bone here, Blizzard. One that's not Thunderfury-shaped. (Even inflatable Thunderfury-shaped.) Please.