Video: Legion Priest class hall preview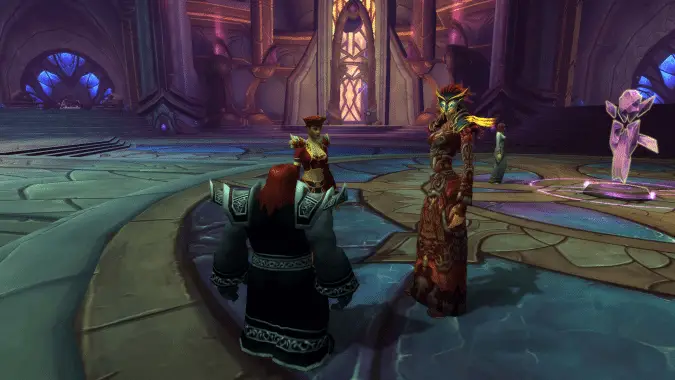 Saving the best for last, we've got one more class hall tour video for you: Priests! The Priest class hall is currently named "Netherlight Temple" and, while it features quite a bit of Draenic aesthetic, isn't given a concrete location. Nevertheless, the hall itself seems decidedly themed on balancing the different practices of Priests. If there's something missing from the hall right now, it's all the small details that will make this place feel like home — Priests with names beyond "Hex Priest," armor sets, and maybe a little more furnishing. Judge for yourself, though, as we've got the full preview video after the break!
Reminder: This is Legion alpha footage and though it contains no specific story spoilers it does show off the (currently unfinished) class hall and features a couple of stills from the Artifact quest line.