Watch us weather the storms in Legion's Eye of Azshara dungeon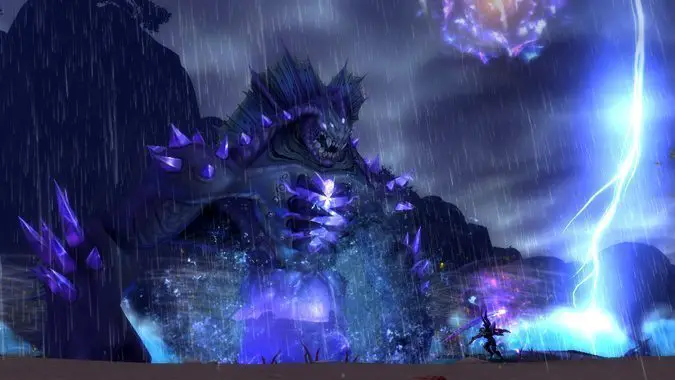 This week, we decided to take the leveling stream back to the Legion alpha to tackle the last of the released dungeons, Eye of Azshara. An outdoor dungeon located on the shores of Azsuna, Eye of Azshara has a pretty substantial amount of trash — fortunately it appears that you can skip least some of the trash for now, and you can use your mount inside the dungeon as well. We did our best, but the alpha servers decided the last boss was destined to live another day, as they shut down just before we could managed to take it down. Hey, at least we got plenty of screenshots!
Despite the server struggles, we had a lot of fun — and the dungeon run is now available over on YouTube. You can catch both the video and a gallery of the dungeon after the break.
[envira-gallery id="34989″]